4 reasons awnings don't suck!
September 13th, 2016 · Published to Awnings, Domestic by Steve Lewis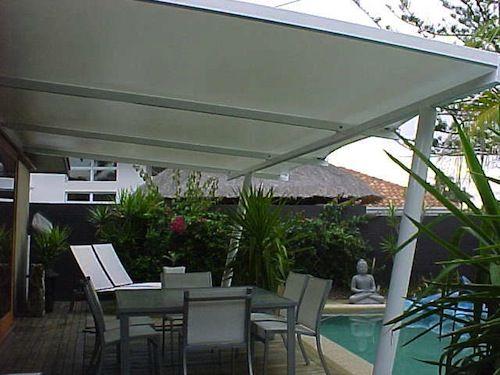 While it may be winter here in Australia, it doesn't mean that you should forget about a shade solution till summer. By then, prices will be hiked up and you'll be too late!
If you're looking for a shade solution, then I'm here to recommend that you consider awnings. Although awnings are not as popular as shade sails, there is still a large place in the market for them. Suppliers, such as myself, want to get the word out and raise interest in awnings once again. As I look at the latest figures, there is no doubt that awning sales have dropped.
In fact, according to IBIS World, the annual growth of the Window Coverings Manufacturing Industry in Australia has actually declined -0.2% between 2011 and 2016. I want to change these figures into positive results. So, without further ado, today I will outline just why awnings don't suck and why you should invest in them as your shade solution.
Read on as I explain just why I love awnings and why you will too.
What are awnings?
Also known as overhangs, awnings are a secondary covering which are attached to the exterior of a building. Most awnings consist of a fabric which is stretched tight across a framed structure. The fabric keeps out the sun and rain, while allowing light to pass through. Awnings are typically used over windows, doors and above sidewalks.
Now that you have an idea about what awnings are, let's look at some of the reasons why they are great.
1. They offer great protection from the weather
Perhaps the most obvious reason why awnings are great is because they offer wonderful protection from the weather. They offer protection against the sun, wind and the rain and also block out the sun's UV rays. High quality awnings, such as those that we manufacture here at Global Shade, are made out of quality fabrics that block out up to 99% of UV rays.
Awnings are also useful if you have outdoor patio furniture. Not only do they protect your furniture from direct sun exposure, but they also provide cool spaces for people.
2. They help reduce energy costs
Awnings are very efficient at preventing direct sunlight from reaching a home, which is why I have awnings installed on my external windows and doors. By blocking some of the sun's heat, they allow my air-conditioner to run more efficiently. Moreover, during the winter months, I can simply retract my awnings and take advantage of the warmth provided by the sun.
Awnings are a great and cost-effective way of reducing energy bills.
3. They can extend space
I also love awnings because they helped me extend my working and living space. By placing patio furniture under my awnings, I was able to create a mini-entertainment area that is protected from natural elements. This is far more cost effective way of increasing space, rather than having to add another room.
If you are a shop owner, you can also benefit by expanded your shopfront. Simply install an awning and place goods beneath. This will help you attract more customers, even without getting them to enter your store.
4. They are available in many designs
Awnings are available in a range of designs and colours. In fact, our awnings are available in 22 colours and a choice of fabrics. By purchasing awnings from us, you will most certainly find an awning that suits the style of your building.
Awnings do more than simply making your home or shop look attractive. They can also increase the value of your property significantly. Installing awnings is one of the easiest and most affordable ways of improving your property value.
Conclusion:
Awnings are a wonderful shade solution. They offer great protection from the weather, they help reduce energy costs and they can extend your living/working space. Awnings are also available in many designs for you to choose from, so you can definitely find something that suits your taste. If you haven't yet considered investing in awnings, you must look to do so soon!
To place an order for awnings, give us a call with your requirements. We are a reliable manufacturer of quality awnings and service Australia wide, from Brisbane to Perth. If you have any questions, please don't hesitate to give me a call on 1800 724 407.