Request a Free Quote

Blog Categories
Shade Structures Sydney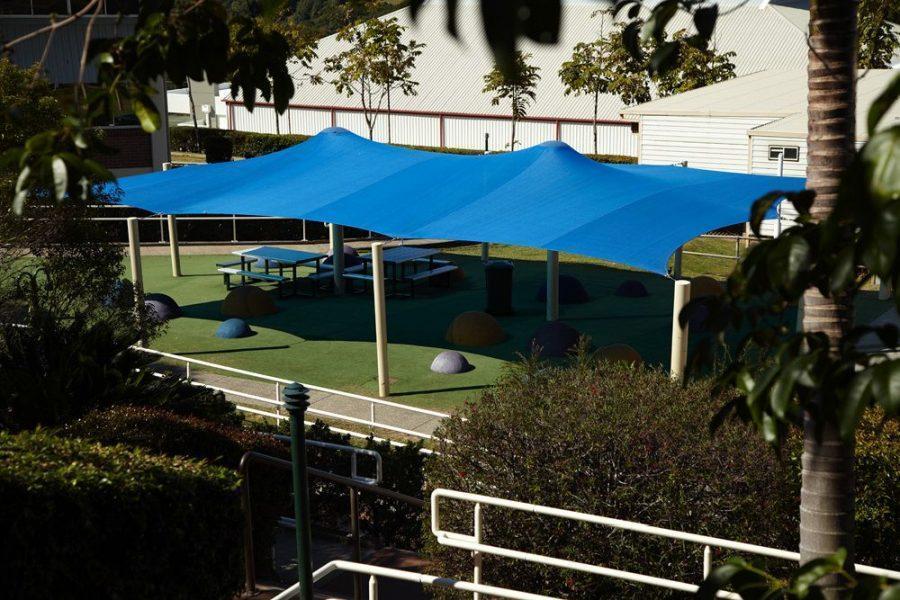 Global Shade are manufacturers of quality shade structures in Sydney. Based in Murwillumbah, we are a local company with 25+ years of experience behind us. We specialise in creating custom shade structures for Sydney homes, hotels, restaurants, café, sporting complexes, schools and early child care centres, and shopping centres.
When it comes to needing a shade solution in Sydney, we're the company to turn to. Whether you're after a small shade sail for your patio or to provide Shade to 3000 cars, we can provide the perfect structure at the right price.
Shade Sails Sydney
For the best shade sails in Sydney, turn to Global Shade. We can create a shade sail for any location; any size, any shape, any colour! Whether you're after a square shade sail, rectangular shade sail, traditional triangular shade sail or after a multi-sail shade structure, we can manufacture a quality solution to meet your needs. We specialise in creating high-quality shade sails for Sydney homeowners and business owners and can devise a structure suitable for your requirements, and at a very competitive price.
Contact us to arrange to have our Sydney agent visit your premises for a free, no-obligation measure and quote today.
Awnings Sydney
Global Shade are manufacturers of the highest-quality awnings in Sydney. We can manufacture any type of awning, for any type of application. Whether you're after a patio awning, a carport awning, a window or door awning, you'll get it here from Global Shade.
We can custom design the perfect awning for your business or home, using the industries best shade fabrics. We create shade awnings with shade cloth and waterproof awnings with waterproof materials; whatever you want, trust that we can deliver the goods in a timely manner and at a competitive price.
Canopies Sydney
Need to shade a large area? Then canopies are the perfect shade structure solution. Global Shade specialises in manufacturing large shade canopies for Sydney businesses, councils, and homeowners. Whether you need to shade a playground, park, backyard, swimming pool, or communal area, a shade canopy is the perfect shade solution.
Global Shade manufacture canopies from shade cloth and PVC fabrics to offer shade and all-weather (waterproof) solutions. No project is too large or too complex for our skilled shade structure specialists to develop an attractive solution to your requirements.
Sydney Service Areas
Global Shade service the entire Sydney region.
If you live in Sydney's Inner suburbs, Inner West, Eastern suburbs, Southern Sydney, Northern Sydney, Hills district, or Western suburbs, we'd love to hear from you.
Being locally based, we make the process very simple. Our Sydney agent will come to your premises for a free measure and quote, with no obligation. If you choose to go ahead with the shade structure, the entire process can be complete within 2-3 weeks.
Contact Global Shade Today
For shade structures in Sydney, look nowhere else by Global Shade. We're practically locals and have more than a quarter of a century of experience behind us. Our longevity is a testament to the quality and dedication we apply to all projects.
Whether you're in need of an affordable shade structure such as a simple shade sail or a commercial shade structure to provide all-weather protection to vast areas, you can count on Global Shade to provide a professional service and fair-dinkum value, each and every time.