Request a Free Quote

Blog Categories
Shade Canopies Sydney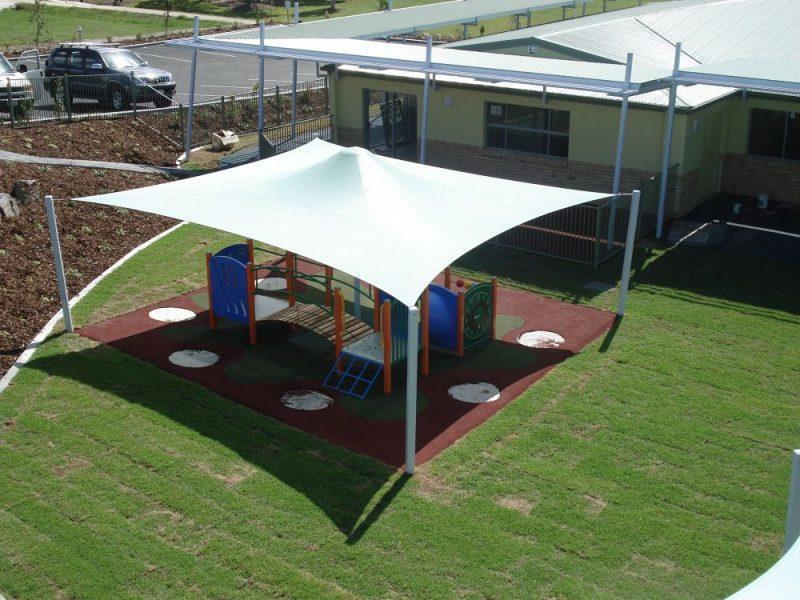 Are you looking for a great looking, long-lasting shade solution for your Sydney home or business? Then consider shade canopies from Global Shade. As one of the countries longest-serving shade manufacturers, we're the team to turn to for shade canopies in Sydney. We have 20 years of experience in the shade industry and a network of the best shade installers across the country's East Coast, including Sydney.
As shade manufacturers, we create the fabric component of shade canopies and partner with Sydney's premier shade installation companies to deliver high-quality shade structures in Sydney for residential and commercial application. If you're looking for a robust shade solution that's a little more elegant and durable than shade sails, that can shade and protect against the sun and the rain, then a shade canopy is a perfect answer. We can create elaborate canopies to cover carports, patios, outdoor dining/alfresco areas, beer gardens, playgrounds, parks, and other outdoor spaces.
Residential Shade Canopies for Sydney Homes
If you're looking to shade or cover a large outdoor area of your Sydney home, such as a driveway or a patio, then consider a residential shade canopy. Shade canopies in Sydney are growing in popularity due to their flexibility in application and design, and their attractiveness. In terms of design, options are limitless – they can be any shape, style, and size. Moreover, shade canopies can also offer excellent protection against the rain in the form of tension membranes. Tension membrane structures are canopy made from a 100% waterproof PVC fabric to provide protection against rain.
Common Sydney residential shade canopies installations include
Shade canopies over driveways
Shade canopies over outdoor entertaining areas/patios
Shade canopies over pools
Shade canopies over outdoor play equipment and sandpits
Shade canopies over pathways
Commercial Shade Canopies for all Applications
For commercial shade solutions that look great and provide excellent sun and/or rain protection, a commercial shade canopy is a perfect solution. Architecturally designed shade canopies in Sydney look impressive and are highly functional. There's no limit in terms of the design, size or colour, and corporate branding is possible.
Common Sydney commercial shade canopy designs include:
lotus canopies, which have an inverted umbrella-type design
tetra canopies, which have a conical design
hypar canopies, which have a twisted design
framed canopies, which feature a steel frame
Sydney shade canopies, especially tension membranes, are most commonly made from waterproof fabrics to protect against the sun and rain. A high-quality shade cloth, which can provide as much as 99% UVR protection, is also an option.
Tension membrane canopies combine architecturally designed framework with the best waterproof fabrics to provide a unique structure that looks fantastic whilst serving a purpose. They perform very well against the elements and can provide many years of protection.
Whether you're looking for a shade covering for your school, park, playground, beer garden, restaurant, café, communal area, backyard, driveway, patio, pool, or another outdoor area, none will provide a better level of coverage or look as good as a shade canopy.
Common Sydney commercial shade canopies installations include
Shade canopies over alfresco dining areas
Shade canopies over shopping centre car parks
Shade canopies over hotel swimming pools and aquatic centres
Shade canopies over parks
Shade canopies over child care centre playgrounds
Shade canopies over walkways and entrances
Shade canopies over communal outdoor areas
Between Global Shade and our local Sydney shade canopy agents, we can create an architecturally designed shade canopy that looks great, is within the scope of your project budget and fits your needs to a tee.
Sydney Service Areas
We service the entire Sydney region. If you live in Sydney's Inner suburbs, Inner West, Eastern suburbs, Southern Sydney, Northern Sydney, Hills district, or Western suburbs, please get in touch with us.
For the best quality shade canopies in Sydney, turn to Sydney's leading shade manufacturers, Global Shade. Contact us today.