Everything You Need to Know About Patio Awnings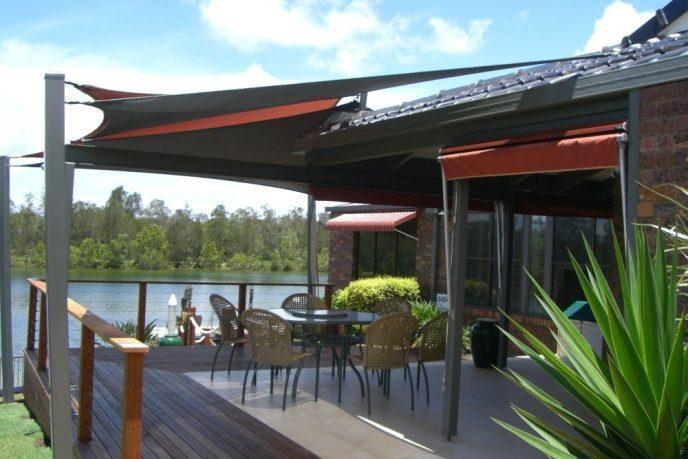 May 6th, 2020 · Published to Awnings by Steve Lewis
We are so lucky to live in a county that dishes up glorious weather day after day. However, the heat can be taxing and at times, can be too much to bear – particularly if you have not invested in patio awnings.
We love summer, and we love entertaining friends. But we don't like it when it's so hot outside that our BBQs have to move inside. The beauty of patio awnings is they allow us to entertain outdoors, even on the hottest of summer days.
If you're looking to enjoy each day to the fullest, then patio awnings will help you achieve this.
Continue reading to find out everything you need to know about patio awnings before you buy. And once you're done reading, you'll be ready to order one through us here at Global Shade 😁
Patio Awning Types
One question I'm always asked about patio awnings is, 'which type is best'. The answer is simple, the best type is the one that best fits your needs and budget. There are mainly two types of patio awnings – this makes the decision relatively easy; there's retractable awnings and fixed awnings.
Retractable patio awnings can expand and retract when required or no required. They can be manual (crank-operated) or motorised and come in various styles including folding arm, pivot arm, and vertical screen. Due to the functionality of retractable awnings, they are generally more expensive than fixed patio awnings.
Fixed awnings, on the hand, offer much more design flexibility than retractable awnings and are cheaper than their counterparts. As they are permanent, fixed awnings are generally more sturdy and robust than retractable awnings.
Patio Awning Size
Another important consideration for patio awnings is size. There are size constraints for retractable awnings. Because they are only attached at one end, they can only project so far out and are only able to support up to a certain weight.
In large spanning areas, fixed patio awnings are a better option. They can be designed to cover any area, and unlike retractable patio awnings, fixed patio awnings can be supported by as many posts as needed.
Patio Awning Material
Another consideration with patio awnings is the material which covers the awning. This comes down to two choices also; waterproof or non-waterproof. Patio awnings made from shade cloth are a cost-effective shade option but provide no protection against rain. Patio awnings that feature waterproof materials, such as those made from PVC fabrics, will cost more, but offer 100% protection against the elements.
Patio Awning Frames
Lastly, consider the frame material. Again, there are mainly two options; aluminium and metal. While aluminium is the more affordable option, it offers lesser longevity than metal frames and requires more maintenance. However, it is a common choice for residential patio awnings.
Conclusion
Patio awnings are a fantastic domestic shade solution! They allow us to enjoy the outdoors, regardless of the heat, while also protecting us from harmful UV rays. Moreover, they can be custom manufactured to fit any patio area and are very flexible in design options.
If you're looking to order patio awnings for your home, then you can choose between fixed and retractable awnings, where fixed awnings are the better choice for covering large patio areas. In terms of material, there are waterproof and non-waterproof materials available, and for the frame, either aluminium or metal if you'd prefer a more robust installation.
Global Shade specialises in patio shade solutions, including custom made patio awnings, and because we're manufacturers', we can offer our products at lower prices than our retail competitors. See why so many others are turning to Global Shade for their patio awnings by calling 1800 724 407.