How to Choose Awnings for Windows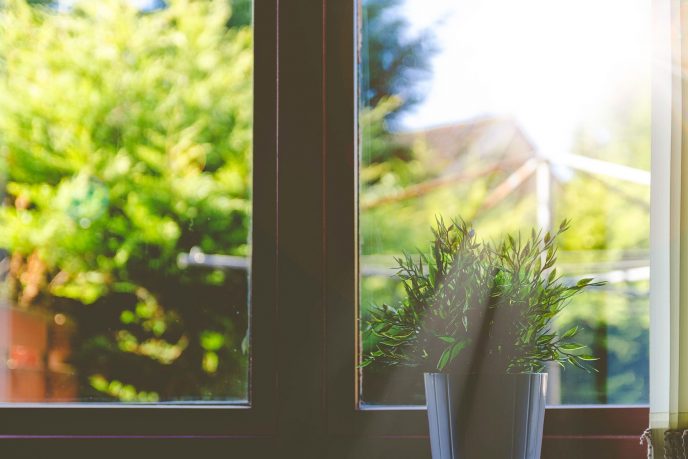 April 8th, 2020 · Published to Awnings by Steve Lewis
Are you looking for an affordable way to cool your home that won't hike-up your electricity bills? Forget paying onwards of $1200 for air conditioning installation and then the running costs on top of that. You don't even need to fork out hundreds on having ceiling fans installation and then have to worry about their ongoing running costs. The answer is simple; awnings for windows.
Awnings come in all shapes, sizes, and types, including awnings for windows. What was a popular home addition in the '90s, awnings are making there way back to Australian homes because of all the benefits they offer, including a range of new modern designs.
If you're looking to reduce the heat without relying on an electricity source, then investing in awnings for windows is your best option. Follow the simple tips below to choose the perfect awnings for your windows.
Choose practicality over style
Tip one for choosing awnings for windows is to put practicality first! Believe me, you don't want to invest your well-earnt money into awnings that look fantastic by fail to meet your expectations in terms of performance. Often, the most attractive awnings for windows are not those that offer the best protection. If your primary reasoning for getting window awnings is to reduce heat and to stop glare, then you'll want to get awnings that do just that.
Consider the UV factor
Now, I know this can be a tough one, but you really need to prioritise the UV factor when choosing awnings for windows. I understand that the higher the UV factor, the higher the price, but again, you don't want to opt for the cheapest option only to find that your money wasn't well spent. If reducing heat is your main concern, then you're best to ditch the fancy motorised option for higher quality fabric.
Choose the right colour
Speaking of fabric, again if you're looking to block heat, then you will do yourself no favours by choosing beautiful bright white awnings for your windows. Not only will they lose their bright white look over time, but they will offer the lowest UV protection and therefore, won't block as much heat as they otherwise could have. When it comes to awnings and colour – the darker, the better.
Factor in the cost savings
If you are worried about the extra costs of opting for higher quality fabric, then consider the ongoing savings you will reap from not being so reliant on your fans and air conditioning units. It is estimated that 40% of heat gets in a home through the windows, and some sources suggest that heat can be reduced as much as 70-80% from merely installing awnings over windows.
Conclusion
Keeping cool over summer needn't cost you a fortune in electricity bills. There are non-electrical solutions to take advantage of, one of the best being window awnings. By investing in awnings for windows, you will block much of the heat to enjoy cooler indoor temperatures – without having to rely on air conditioning or fans.
Choosing awnings for windows is easy! Just remember to choose practicality over style, consider the fabric's UV factor, choose a dark colour over a light colour and remember how much money you will be saving on air condition and fans by choosing to have awnings installed.
Order custom-made awnings for your windows today from Global Shade. As shade manufactures, you'll reap the rewards of dealing directly with us. No middle man equals savings for you! Call us today to discuss your options at 1800 724 407.