How To Choose the Right Awning For Your Home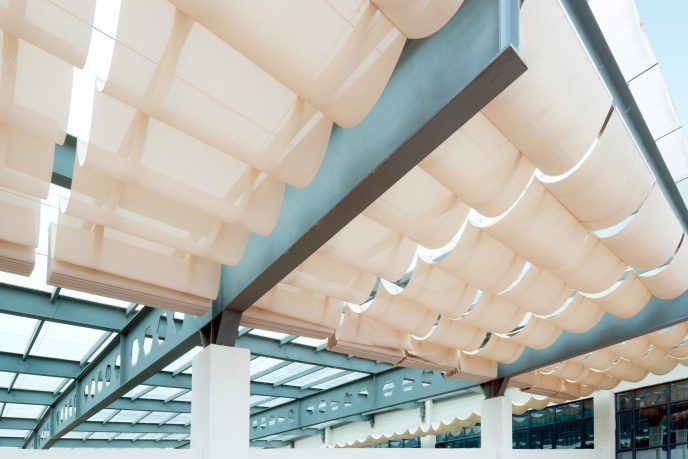 October 21st, 2020 · Published to Awnings by Steve Lewis
Choosing an awning for your home is no easy task. While it may seem like it is, it really isn't; not if you want to invest in quality and get actual value for money, which is what we should all be looking for in our every purchase, am I right?
There are many factors to consider when it comes to selecting a domestic awning. You don't want to choose any old awning. You want to choose the right awning for your home. But, "how do you know which awning is right if you don't know what to look for?" I hear you ask.
Well, continue reading to find out. Today, I will delve into this topic and provide you with everything you need to know to make the right choice in your domestic awning selection.
Reason for Wanting an Awning
The first thing you need to consider to ensure you select the right awning for your home is to understand your needs and what you want to get from your awning.
For example, are you looking to have an awning installed to make the interior of your home cooler, or are you looking to provide shade or shelter to an external area of your home? These are very different reasons which call for very different awnings.
If you're looking to cool your interiors, then you will be looking for doorway/window awnings, which have a downward angle of 45-75 degrees depending on the orientation. On the other hand, to shade or shelter an exterior location, you will want a horizontal awning, which has no angle to provide shade directly below.
Installation Location
Your reason for wanting an awning will give you a good indication of the installation location.
Obviously, doorway and window awnings are installed over doors and windows. However, awnings to shade external areas such as patios require additional consideration. How will they be mounted? Is there an existing structure in place? Does the awning suit the intended installation location? These are questions you can ask your awning manufacture if you are unsure. The key is to select the right type of awning to meet your needs and space.
Types of Domestic Awnings
So, let's look at the types of domestic awnings available:
Stationary/Fixed Awnings – these include the likes of hood awnings, slatted aluminium awnings, and canvas awnings.
Retractable Awnings – these include the likes of folding arm awnings and retractable roof systems.
Door & Window Awnings – these include the likes of Venetian awnings, roller shutters, and roller awnings.
As you can see from the list above, there are three main classifications for awnings, and then various types of awnings for each. To get the right awning for your home, first look at the classification, then research each type to see which you prefer. This may come down to functionality, installation, and budget.
Operation
The only other consideration you need to make when choosing an awning for your home is whether or not you want it to be motorised in operation. This may have a big impact on which awning you end up choosing as not all awnings can be automated. Fixed/Stationary awnings obviously cannot. Others can offer manual or automatic operation, while others are only manual. Again, speak to your awning manufactures if you're unsure and they will be able to guide you.
Conclusion
While choosing an awning may seem like an easy task, it really isn't. With so many types and choices available, it's easy to become overwhelmed by the options and make a rash decision which may not be the best solution for your needs.
To help you choose the right awning for your home, first consider the reason why you want an awning. Then, think about where it will be installed. Next, you can narrow down the selection by classification and type. And, if you aren't opting for a fixed awning, don't forget to consider whether you want an awning that offers manual or automatic operation.
If you'd rather have a professional guide you in the selection process, give Global Shade a call. As awning manufactures, we can easily advise you on which awning is best for your needs and home. Contact us today for a non-obligation chat on 1800 724 407.