How to Save Money Shopping for Domestic Awnings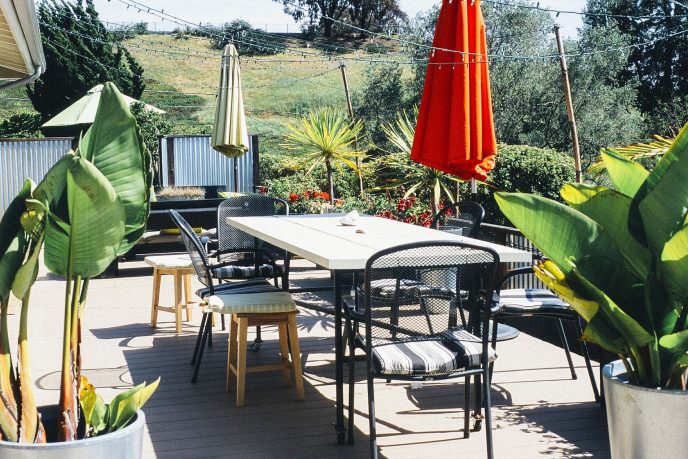 June 10th, 2020 · Published to Awnings, Domestic by Steve Lewis
Awnings are one of the most cost-effective shade solutions for a home. They can be used to provide shade over patios, over doorways, over windows, over cars and even over pools – if there is an area of the home that needs shade, and it has a supporting wall, then an awning is probably your best solution.
Not all awnings are affordable. But let me let you in on a little secret: you don't have to buy awnings from an awning company! There are other ways to go about purchasing domestic awnings which can save you a great deal of money.
That's right! I said save, and who doesn't love to save money! If you're looking to by awnings for your home, then you will want to pay close attention to what I'm about to tell you – it may just save you hundreds of dollars!
But first, let me explain the standard process of buying awnings, as this will help to enlighten you on how you can save.
Process for buying Domestic Awnings
The typical process for buying domestic awnings is much the same as any other buying process; you shop around for suppliers, get quotes and choose the cheapest quote. The same applies to domestic awnings, but what you don't realise is that nine times out of ten, the awning company doesn't actually make the awning; they just install it.
This means there is a third-wheel in the equation; the manufacture, who supplies the awning to the installation company. The installation company then, in turn, adds a retail markup price on top of the manufacturer's price.
How to save on Domestic Awnings
What if I were to tell you that you didn't have to go to an awning company to buy domestic awnings; what if you could contact the manufactures directly? Well, you can!
Global Shade is one of Australia's leading shade manufactures. We specialise in all fabric shade structures including Shade Sails, canopies and tension membranes and of course, domestic awnings.
If you're looking to buy a domestic awning, then don't call your local awning company, call us! We can supply you with a replacement fabric for an existing awning, or we can put you in touch with one of our supplies who install our custom awnings.
There is no retail markup, and you can rest assured knowing you are purchasing a product of superior quality, that has been custom-made to fit your exact area and requirements. You can choose from a wide range of fabrics, each offering different attributes and price points, to settle on the perfect solution.
Conclusion
Awnings are a fantastic shade solution for around the home. They are flexible, practical and can be used to provide side over entertainment areas, pools, doors, windows, and cars, just to name a few. However, not all awnings are affordable – particularly if you purchase them from a retail awning company.
Don't pay top dollar for domestic awnings! Bypass awning companies and get the best deal possible from the awning manufacture! Global Shade is one such awning manufacture to consider.
We are one of Australia's leading suppliers of fabric awnings. If you're looking to save serious money on awnings for your home, then get in touch with us at 1800 724 407. Whether you live in Sydney, Melbourne, Adelaide, Brisbane or anywhere in between, we can supply you with a no-obligation quote or put you in touch with one of our local installers.