Why retractable awnings are so handy for the home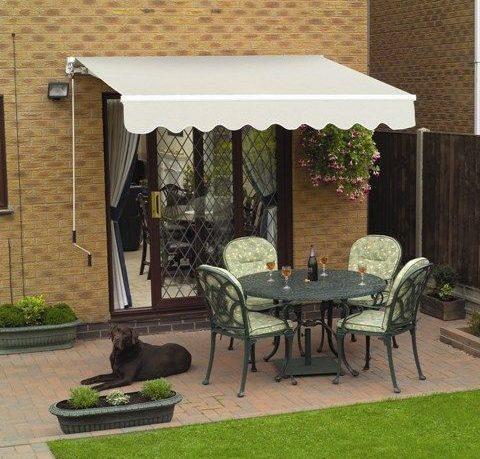 January 25th, 2014 · Published to Awnings by nicole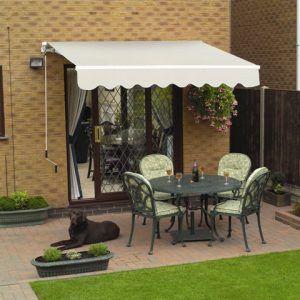 Retractable awnings are cost-effective shade solutions that are typically used in residential properties. They are used to protect homes from harsh elements and to expand a particular area like a deck or a patio without permanently altering the structure of the house. They also do not require obstructive support poles. They are designed so they can be mounted directly to a house and then expand over a certain area.
Retractable awnings are typically made from durable fabric and which use aluminum, steel, or wood and are generally custom made to fit the width and length of the area that the customers wish to expand.
Another reason why these awnings are handy for the home is due to the fact that they can be readily used whenever needed. For instance, if you want to use your deck to entertain visitors outdoors but concerned that the sun might get too hot during the event, simply extend the retractable awning for instant shade. When not needed, such as when the climate is pleasant, you can retract the awning.
These can be useful and can give you a great outdoor space where you can unwind without having to worry about the weather. Aside from protecting you against harsh outdoors elements, retractable awnings can also be used to protect outdoor furniture, cars, and carpet to minimize damage from the sun.
Benefits of using retractable awnings for your home
People who live in tropical countries like Australia understand the effects of weather and sudden climate change. Although we appreciate sunny weather and like to be outdoors as often as possible, sometimes the blazing sun prevents us from doing so. This is where retractable awnings become extremely useful. They can provide you with that much-needed shade so you can entertain guests outside your home, protect your kids from harmful sun rays when they're playing outside, or simply enjoy the warm weather outside without worrying about getting sunburnt.
Other benefits include:
Help you reduce your home's energy consumption helping you save money.
Offer both short and long-term outdoor space solution without costing a fortune.
Let's you create an outdoor living area that matches your home décor.
Types of retractable awnings
There are two types of retractable awnings that you can choose from based on your preference and budget. These are manual and automatic. Automatic retractable awnings, which are a bit expensive compared to their manual counterpart, are motorised and are operated with an outdoor switch or a handheld control. Manually retractable awnings, on the other hand, are operated by using a handle or a crank that is similar to the one used to a patio table umbrella.
Retractable awnings are some of the most cost-effective shade solution that you can use if you want to avoid obstructing the views with support beams that are normally required for permanent covers.
Tips for buying retractable awnings
If you're convinced that a retractable awning is the best shade solution for your home, you better start thinking about making a purchase now.
To get started, know your budget, requirements, and look for options. It's important for you to know the dimensions of the area where you're going to install the awnings. Then, decide if you're going to buy manual or motorised one. If you have the budget and if you'll require large awning, I would recommend getting a automatic retractable awnings as they are very convenient and they are hassle-free to set up. When choosing the best colours and designs, pick the one that will complement the design of your house.
If you want to install retractable awnings for your home and if you're looking for a reputable company that can offer you with the highest quality awnings, then look no further. Global Shade is one of the most reputable awning suppliers providing high quality products Australia wide and to all major cities.  We provide awnings that are perfect for residential, hospitality, retail, and large-scale commercial developments. Our bar hoods and fabric awnings are lightweight, stylish, and secure. We design based on client specification. For more information on our awnings, please click here or call us at 1 800 724 407.

Related Topics