Top 5 Awning Canopy Questions, Answered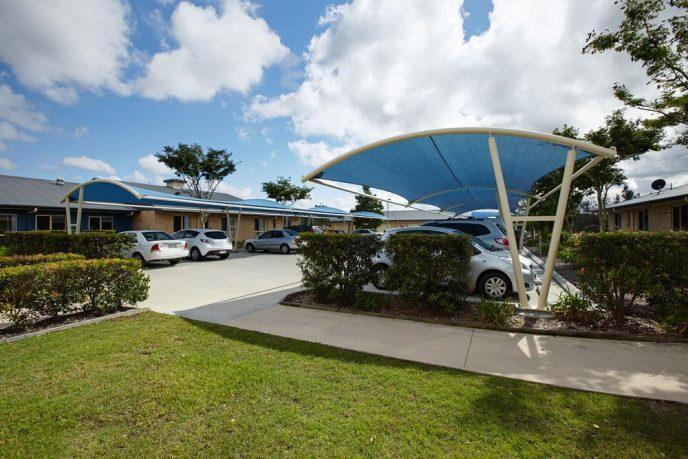 September 9th, 2020 · Published to Awnings, Canopies by Steve Lewis
If you're looking for a shade solution, whether it be for your home, business, or otherwise, an awning canopy is a viable option. Unlike standard awnings, which generally only provide shade over a door or window, awing canopies provide shade below, and they can cover vast areas. However, their real beauty lies within their flexibility. They do not conform to any particular shape or style; they are custom designed to meet your needs, right down to the fabric choice.
Due to the flexibility and convenience offered by awning canopies, they are a very popular shade solution. So much so, that we continuously receive questions about them. Thus, in a means to provide you with answers to these burning questions, I have devised a list of the top 5 awning canopy questions.
If you have a question about awning canopies, hopefully, you will find the answer below. If not, then please don't hesitate to give me, Steve, a call at Global Shade on 1800 724 407.
Do you need council approval for an awning canopy?
You may. If your awning canopy is non-permanent, (i.e., can be removed) then it does not require council approval. However, if it is a permanent structure, then only if it meets one or more of the exemption criteria will you be exempt from needing development approval.
It's best to check with your local Council's building permit requirements as they differ from region to region and state to state.
How far can an awning canopy extend?
The distance that an awning canopy can extend will depend on the type of awning canopy. Not all awning canopies are retractable or extendable. Some are fixed and thus, do not extend past the standard installation.
There are retractable awning canopies such as extendable/folding arm awnings, fabric tension systems, and belt-driven pleated patio systems that do extend and contract. Each is custom manufactured. Thus they can extend and offer desired coverage. There are, of course, off-the-shelf solutions available which will offer restriction on extension coverage.
Are awning canopies waterproof?
Whether an awning canopy is waterproof or not depends on your choice of fabric or the type of awning canopy selected. If you invest in a Global Shade awning canopy, then you have your choice of fabric. We offer shade fabrics made from shade cloth, as well as waterproof fabrics made from PVC. You can find out more about the fabrics we offer here.
If you purchase an awning canopy from a supplier and not manufacture, then you don't have a fabric choice, and therefore, the type of awning you want may not be waterproof. It pays to purchase awning canopies from the manufacture.
How much do awning Canopies cost
To ask how much an awning canopy costs is like asking how long is a piece of string. Because awning canopies are so flexible in design and come in so many varieties and types, there is no one answer to this question – especially if you have a custom canopy made.
Of course, you will be able to find priced for awning canopies online if you choose not to get one custom made. However, there are shortcomings to purchasing off-the-shelf canopies, which I've touched on in this article.
How much does it cost to have an awning canopy installed?
The only way to get an idea of installation costs is to request a quote, and to request a quote, your awning canopy fist needs to be designed. Then an installation quote can be provided. If you would like an installation quote, give us a call, and we will put you in contact with installers in your area.
Conclusion
Awning canopies are a very popular shade solution and for a good reason. They are highly flexible in design, come in various tyles and styles, and are cost-effective. However, the answers to most common questions usually require direct communication with a manufacturer or supplier. They will then be able to narrow down the options to advise on which type of awning canopy will suit your requirements and let you know details regarding the fabric, functions, and associated installation costs.
To get a quote today, simply call 1800 724 407.