Why outdoor awnings remain so popular
October 22nd, 2014 · Published to Awnings by nicole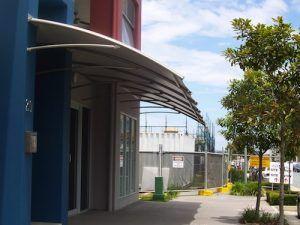 At Global Shade, one of our most-sought after shade solution is outdoor awnings. But have you ever wondered why outdoor awnings remain so popular? Well let me shed some light on the matter; personally I believe it's because they are extremely effective and practical shade solutions for both residential and commercial applications but really, outdoor awnings provide you with many benefits the question should be "Why doesn't even home have an outdoor awning installed!"
So just why have outdoor awnings remained so popular? That's easy, read the list below and I'm sure you can make up your own mind.
Excellent outdoor enjoyment. A lot of Australian cities enjoy great summers and some, such as the Gold Coast, are known to have more than 300 sunny days per year. Although this gives us more time to enjoy the outdoors, there are just some days when the heat coming from the sun becomes unbearable that we are forced to cancel our plans and just stay indoors. That is something you can avoid with outdoor awnings. They are designed to block up to 99% of sun's UV rays and lower down the temperature of the shaded area by up to 10 degrees.
Save on electric bills. One of the main reasons why outdoor awnings remain so popular is because they allow us to save money on our electricity bills. Instead of using an air-conditioning unit every day in summer, your outdoor awnings will keep your house and establishment cooler reducing the usage of your air-conditioning unit.
Aesthetic value. Installing outdoor awnings can easily make your home and your business establishment look more visually appealing. Available in wide range of colours, shapes, and sizes, you don't have to compromise beauty with this popular shade solution.

Are you looking for the best outdoor awnings in Australia? Then, Global Shade has exactly what you're looking for. Our outdoor awnings are made from the most durable fabrics and are cheaper than our competitors.
If you'd like expert advice, please don't hesitate to contact me via the web or give me a call on 02 6670 8300.
Related Topics