4 Reasons to Invest in a Pool Shade Structure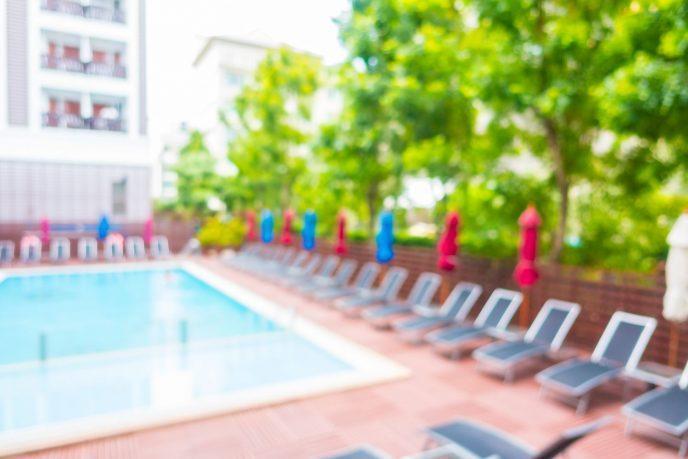 December 19th, 2018 · Published to Domestic by Steve Lewis
Spending time with friends or family in a swimming pool is a great way to relax and have a good time. However, when people picture themselves having fun in a swimming pool, you cannot help but worry about the effects of the sun.
Thankfully, for most pool lovers in Australia, pool shade structures are a priority. This is due to several reasons, whether over concerns of UVR overexposure or to find some relief from the heat.
If your pool cops full sun day in and day out, or you're in the process of building a swimming pool, make sure to consider pool shade structures. Here are some of the reasons why you need to invest in a pool shade structure.
1. They keep debris out
One of the most frustrating aspects of owning a swimming pool is maintaining it and keeping it clean. Debris such as fallen leaves and flowers, small twigs and dirt will keep getting into an uncovered swimming pool. This debris will eventually make its way into the pool filtration system and reduce its efficiency.
However, if you have a shade structure installed above your pool, you'll reduce your maintenance problems. Pool shade structures can help keep a considerable amount of debris out of your swimming pool. While this will reduce the load on your pool filtration system, it will also reduce your job of collecting debris.
2. They offer poolside shade
The days in Australia can usually warm, even during the winters. While spending time in pools can help you cool off, you still need some respite from the sun's heat. Installing pool shade structures above your pool can help you with this.
With flexible shade structures such as shade sails, outdoor umbrellas or canopies, you can customise your poolside shade as well. At Global Shade, we can custom design a pool shade solution to meet your specific requirements. Whether you need the entire area covered, or you only want to shade part of our poolside deck, you can count on us to deliver.
3. They offer UV protection
One of the most important reasons to invest in pool shade structures is for UV protection. There is a significantly high amount of direct and indirect UV radiation in and around uncovered swimming pools. Moreover, people usually wear minimal clothing when in pools, increasing the risk of UV exposure.
By investing in a high-quality pool shade structure, you'll be able to keep yourself and your loved ones protected from the sun's UV rays. For the best in UV protection, choose shade structures offered by reputed manufacturers such as us at Global Shade. Our shade structures are capable of offering you up to 99% protection from the sun's UV radiation.
4. They add value to your home
While pool shade structures will add great functionality to your space, they will also add a touch of aesthetic beauty. Modern shade structures such as pergolas, cantilevers, shade sails and outdoor umbrellas can give your space a trendy and attractive look.
Adding shade structures around your pool will help raise the value of your home. So, go ahead and invest in pool shade structures – it's a great decision!
Conclusion:
There are several reasons why you should consider investing in pool shade structures. Shade structures can help keep debris out of your pool; they offer poolside shade and UV protection. Investing in pool shade structures can also help raise the value of your home.
And, for superior grade pool shade structures in Australia, consider us at Global Shade. We're shade solution specialists, and we can customise our pool shade solutions to meet your specific requirements.
Call us at 1800 724 407 to discuss your pool shade requirements with one of our experts today!