Design Considerations for Patio Covers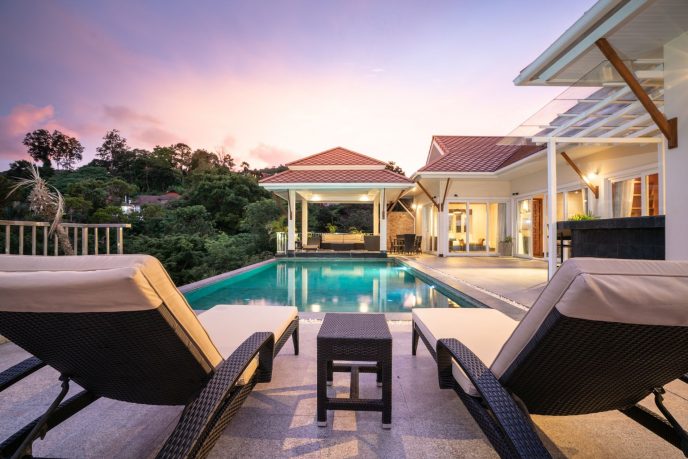 April 1st, 2020 · Published to Domestic by Steve Lewis
With summer just past, I bet you're wishing you had covered your patio last year! It was a hot one, and summers in Australia are only getting hotter! If you're wanting a little relief from the heat, then investing in a patio cover is one of the smartest decisions you could make.
At Global Shade, we specialise in supplying homeowners such as yourself with affordable solutions that provide relief from the heat. One of our most requested solutions is patio covers. The beauty of what we do – and what you can do with patio covers – is flexibility. There are plenty of options to meet all needs and budgets, and no two patio covers will ever be the same. As such, when it comes time to order a patio cover of your own, there are many things to consider.
Today, we take a look at the design considerations for patio covers. Follow these tips to create the perfect patio cover for your needs and application.
Patio Cover Options
There are many patio cover options available for Australian homes. You have permanent patio covers such as timer pergolas with a fixed roof, and then you have semi-permanent patio covers, such as those that we offer at Global Shade; shade sails, awnings and canopies and tension membranes.
Semi-permanent patio covers are the more affordable option and can be constructed from shade cloth or waterproof PVC fabrics over a steel or aluminium frame. They can be freestanding, supported by posts, or can be attached or semi-attached to a dwelling, and they don't require any building approvals.
Patio Area Size
The second step in selecting a patio cover design is to identify the area size which needs to be covered. This will help determine, and in some cases, may even define which type of patio cover is suitable and how many support posts or fixing points your patio cover will need.
Canopies, tension membranes and shade sails (including waterproof shade sails) are ideal for covering large patio areas. Awnings, on the other hand, can be restricted by size, practically retractable awnings.
Measure the entire area by taking the length of each side and provide this to Global Shade. We will then be able to advise you on which patio covers are a suitable option.
Patio Area Function
The last consideration in selecting a patio cover design is that of function. It's all well and good to have an attractive patio cover, but it also needs to be functional. Consider what you'll be using the patio area for and decide if you need it to provide a water-tight seal, water protection, or just sun protection.
If you're after a water-tight seal between the patio and your dwelling, then a canopy, tension membrane, or awning is the best patio cover option. If you only need the area to be waterproof, then you can opt for a waterproof shade sail. And, if you only need it to provide sun protection, then a standard shade sail will suffice.
Conclusion
Investing in a patio cover is one of the smartest moves you can make! Not only will you be able to enjoy the outdoors more, but you will have created the perfect space for entertaining family and friends.
Choosing a patio cover isn't as straightforward as you may think. But this is a good thing because you have many design options to choose from. When choosing a patio cover design. Consider the area of your patio, the cover options available, and how you intend to utilise your patio area. Once you have given consideration to these three design factors, you will know which is best for your needs and budget.
Get summer-ready today by calling Global Shade for your new patio cover. Whether you're after a shade sail, waterproof shade sail, canopy or awning, we can create a custom solution to fit the bill. Call our friendly team today on 1800 724 407; come summertime, you'll be glad you did.