Why Right Now Is the Perfect Time to Buy Pool Shade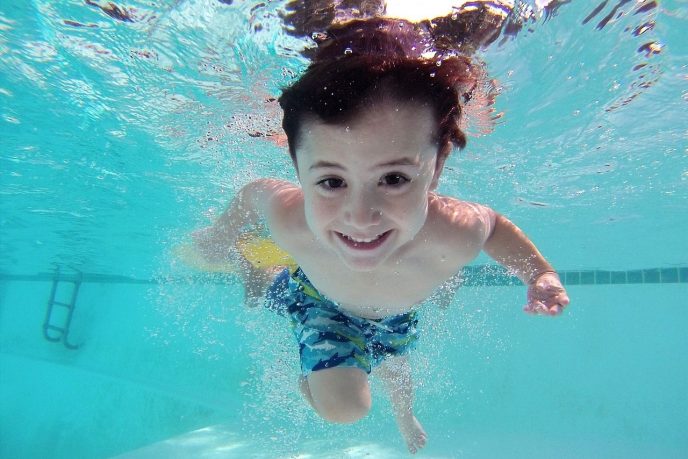 June 3rd, 2020 · Published to Domestic by Steve Lewis
How hot was summer!! I don't know about you, but I spent every day in the pool! Even now, in Autumn, we're still experiencing temperatures in the high thirties, and it seems like each year is just getting hotter and hotter.
There's no doubt that a pool provides welcome relief from the heat, but even then, we're still faced with other adverse side effects of summer and more precisely, the sun; UV rays. And, just because summer has passed for yet another year, it doesn't mean that we're free of being susceptible to UV radiation. The fact is, you can get sunburn on any given day, and even on a cloudy day.
So let's get back to the topic of this article… pool shade, and why now is the right time to buy it. Well, let me start by saying that there is no wrong time to buy pool shade; however, there are better times than others.
Post-Summer Pool Shade Shopping
The best time to buy pool shade is now, post-summer. There is lesser a demand which means prices are more competitive and more importantly, you won't have to wait weeks for the installer to be able to schedule you in.
Shade companies, including Global Shade, experience a rush for pool shade and other shade solutions leading up to and during summer. Once summer is over, there is less demand and business goes a little quiet. You can expect to get the best deal on pool shades in April, May June, July, and August. Come September, it starts getting warm again, kids start spending days in the pool and parents start thinking about sun protection.
Don't wait till September, October, or even November to order your pool shade, and you can forget about ordering it in December, January of February. There really is no better time than the present.
Popular Pool Shade Options
If you'd like to take advantage of what we class as our low-season and buy pool shade now, then the first step is deciding which option is best for you. The best will be dependant of various things, including the surrounding area, the size to cover, and of course your budget.
Budget pool shade: The most affordable pool shade option is a single shade sail. Shade sails don't have to be triangular in shape; they can be square or even rectangular to cover an entire pool and only require posts or supporting anchors to be fixed in place. Global Shade offers various fabric options with our pool shade sails and can also manufacture waterproof shade sails for shade and rain protection. Though, why bother if you're already going to be wet!
Mid-range pool shade: For something in the mid-range price range, an awning may be suitable. You will need to have a supporting wall though to attach the awning. Awnings can provide partial shade over a pool and can also offer poolside shade for entertaining.
High-end pool shade: If budget isn't an issue, then a shade canopy is an ideal pool shade option. Canopies, otherwise known as tension membranes, are commercial grade structures which are often used over council playgrounds, education centres and community pools. They feature a full-frame and can be fitter with shade cloth or waterproof fabric.
Conclusion
Don't wait for summer to come around again before buying pool shade. There really is no better time than the present. During April, May June, July, and August, there is less demand for pool shade, so the prices are more competitive, and you won't have to wait for weeks to have it installed.
If you'd like to take advantage of the low-season, then start by deciding which pool shade option is best for your needs and budget. The best pool shade options include shade sails, awnings and shade canopies, and you can get them all right here from Global Shade. Give us a call today on 1800 724 407 for a free quote.