Request a Free Quote

Blog Categories
Shade Canopies Melbourne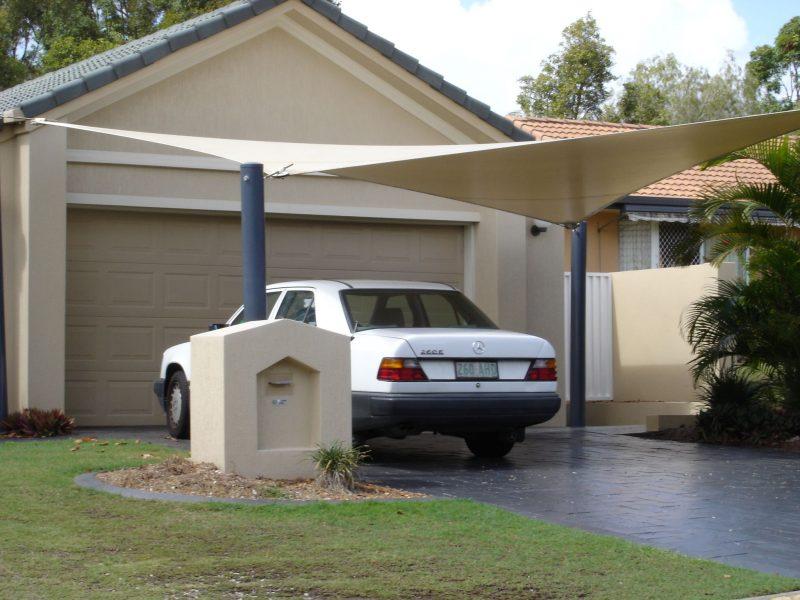 For shade canopies Melbourne, turn to one of the most experienced shade manufactures in Australia, Global Shade. We specialise in manufacturing custom shade canopies for homes and businesses across Melbourne. We have been in the shade industry since 2004, and have the experience and skills to provide an architecturally designed canopy that looks great and provides the protection you seek.
Shade canopies provide a more robust solution to standard shade sails and offer many options in terms of design and fabrics. They take shade sails to the next level; they provide more design options, better coverage, and are more striking in appearance.
Whether you're looking for a reliable patio solution at home or after a large scale canopy for a commercial project, Global Shade, in conjunction with our Melbourne canopy agents, can deliver a high-quality product that meets your needs and looks fantastic.
Residential Shade Canopies for Melbourne Homes
Shade canopies are a great solution to provide shade or rain protection to Melbourne homes. They can feature a shade cloth fabric to offer as much as 99% protection against the sun's dangerous UV Rays or can provide 100% protection against rain. They provide an affordable patio solution and can cover areas of any shape and size, no matter how big or small it may be.
Common Melbourne residential shade canopies installations include:
Shade canopies over driveways
Shade canopies over outdoor entertaining areas/patios
Shade canopies over pools
Shade canopies over outdoor play equipment and sandpits
Shade canopies over pathways
If you're looking to shade your driveway, patio, pool, pathway, or another outdoor area of your home, then get in touch with the team at Global Shade for a free measure and quote. We will put you in touch with our local agent, who can discuss your options.
Commercial Shade Canopies for all Applications
There is no better solution for commercial shade than shade canopies. Shade canopies are one of the most flexible shade solutions in Melbourne, suiting just about all applications. Their design options are endless and only limited by your imagination. Shade canopies may feature a complete frame, a single centre or side post, multiple posts, or a cantilever. They may feature a lotus canopy, a tetra canopy, a hypar canopy, a framed canopy, a pyramid canopy, or a sail canopy. There is no set design to conform to, which is why they are such a popular option for Melbourne businesses.
Whether you're a hospitality owner trying to cover outdoor seating, an early childcare centre owner looking to shade the playground, a government employee looking to shade council parklands or sporting courts, or a business owner looking to provide your customers, students, staff, or employees with a better environment, a shade canopy or tension membrane structure will help you meet your objective.
We manufacture high-quality canopy solutions using the world's best shade fabrics. Our shade cloth fabrics can provide as much as 99% UV protection, while our PVC fabrics are 100% waterproof, protecting against rain.
Common Melbourne commercial shade canopies installations include:
Shade canopies over alfresco dining areas
Shade canopies over shopping centre car parks
Shade canopies over hotel swimming pools and aquatic centres
Shade canopies over parks
Shade canopies over child care centre playgrounds
Shade canopies over walkways and entrances
Shade canopies over communal outdoor areas
Global shade specialises in the manufacturing of commercial shade structures and has decades of experience in doing so. Rely on us as many other Melbourne businesses have and experience a smooth, hassle-free experience from start to finish.
Melbourne Service Areas
We service the entire Melbourne region, from Sorrento to Craigieburn. If you live in the cities of Melbourne, Port Phillip, Yarra, Banyule, Darebin, Hume, Moreland, Whittlesea, Boroondara, Knox, Manningham, Maroondah, Whitehorse, Bayside, Casey, Greater Dandenong, Frankston, Glen Eira, Kingston, Monash, Stonnington, Brimbank, Hobsons Bay, Maribyrnong, Melton, Moonee Valley, Wyndham, or the Shires of Cardinia, Nillumbik, Yarra Ranges, or Mornington Peninsula, contact us. Together, we can design and create a spectacular shade canopy that looks fantastic and provides all-weather protection against the elements.
For the best shade canopies in Melbourne, turn to the region's leading shade manufacturers, Global Shade. Contact us today.