Request a Free Quote

Blog Categories
Shade Canopies Newcastle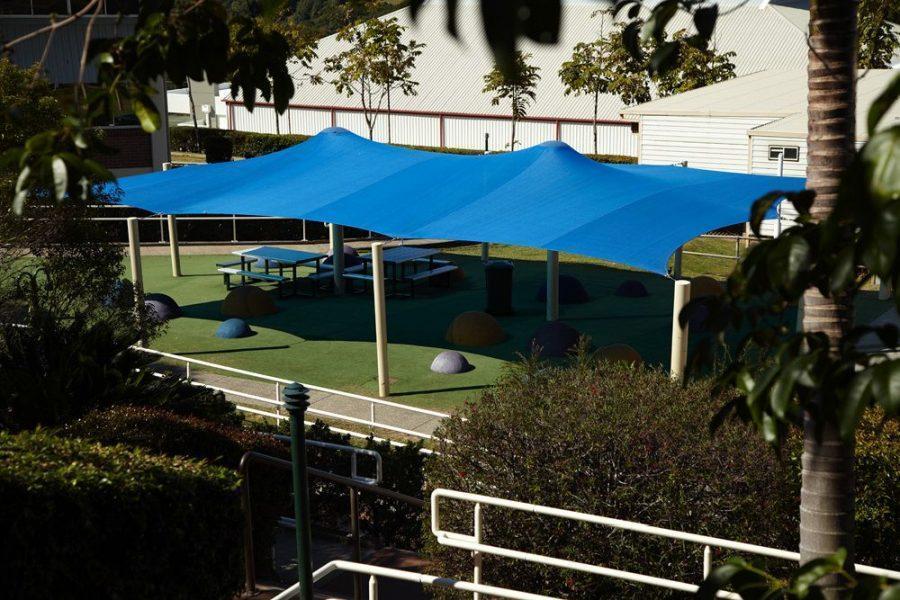 Is your Newcastle home or business in need of a shade structure? Are you looking for a cost-effective all-weather solution that isn't permanent and isn't a shade sail? If you are, then shade canopies may be the perfect solution.
Global Shade are shade canopies manufacturers, who have been creating high-quality canopy covers across Newcastle and Australia since 2004. We have a strong track record of facilitating client's needs with cost-effective yet robust canopies that offer decades of service. Our experience, paired with our relationship with Newcastle shade companies and the worlds leading fabric suppliers, ensures we deliver high-quality shade canopies and tension membranes and a first-class customer experience.
Whether you're a business owner or a homeowner, if it's shade canopies in Newcastle you're after, Global Shade can deliver.
Residential Shade Canopies for Newcastle Homes
For residential shade canopies in Newcastle, turn to Global Shade. Whether you're looking for shade against the sun or protection against the rain, we can design and create the perfect canopy to fulfil your requirements.
We utilise only the very best shade fabrics, including the likes of Rainbow Z16, Rainbow Xtreme 32 Commercial 95, Allnext Extrablock and Monotec 370 Series, to manufacture quality shade canopies for your home. Our residential shade canopies will protect you and your family against harmful UV-Rays whilst keeping your outdoor areas cooler.
We count on the very best PVC fabrics for all-weather protection, including the likes of Ferrari 502, Polyplan 680, and Valmex 5802. These durable waterproof fabrics are perfect for patio canopies, allowing you to entertain outdoors, regardless of the weather.
Common Newcastle residential shade canopies installations include:
Shade canopies over driveways
Shade canopies over outdoor entertaining areas/patios
Shade canopies over pools
Shade canopies over outdoor play equipment and sandpits
Shade canopies over pathways
If you're looking for a shade or waterproof solution for your home, then get in touch with the friendly Global Shade team. We'll put you in touch with our Newcastle agents so you can discuss your options.
Commercial Shade Canopies for all Applications
Providing adequate shade and all-weather protection is essential for many businesses, especially those in the hospitality and education industries. If you're looking for a durable yet affordable solution for your shade or all-weather needs, then a custom canopy from Global Shade will prove to be a valuable investment.
Shade canopies are flexible in design and are suitable for all outdoor areas, regardless of size and shape. They can span vast areas without needing support and always looks great. While the design options are endless, common types of commercial canopies include lotus canopies, cantilever canopies, single post canopies, side post canopies, tetra canopies, hypar canopies, tension membrane canopies, fully-framed canopies, and pyramid canopies.
Common Newcastle commercial shade canopies installations include:
Shade canopies over alfresco dining areas
Shade canopies over shopping centre car parks
Shade canopies over hotel swimming pools and aquatic centres
Shade canopies over parks
Shade canopies over child care centre playgrounds
Shade canopies over walkways and entrances
Shade canopies over communal outdoor areas
We work with our local Newcastle agents to deliver high-quality solutions to local businesses. Our Newcastle agent can review your area and recommend a design that best suits your space and needs.
Discover how a canopy or tension membrane can help you reach your objectives by giving Global Shade a call today.
Newcastle Service Areas
We service the entire Newcastle region, from Shortland to Adamstown Heights. If you live in Newcastle, in the suburbs of Adamstown, Adamstown Heights, Bar Beach, Beresfield, Birmingham Gardens, Black Hill (part), Broadmeadow, Callaghan, Carrington, Cooks Hill, Elermore Vale, Fletcher, Fullerton Cove, Georgetown, Hamilton, Hamilton East, Hamilton North, Hamilton South, Hexham, Islington, Jesmond, Kooragang, Kotara, Lambton, Lenaghan, Maryland, Maryville, Mayfield, Mayfield East, Mayfield North, Mayfield West, Merewether, Merewether Heights, Minmi, New Lambton, New Lambton Heights, Newcastle, Newcastle East, Newcastle West, North Lambton, Rankin Park, Sandgate, Shortland, Stockton, Tarro, The Hill, The Junction, Tighes Hill, Wallsend, Warabrook, Waratah, Waratah West, or Wickham, please get in touch with us. We can review your requirements and recommend which type of canopy is best suited to your needs and make the entire process quick and hassle-free.
For the best shade canopies in Newcastle, turn to the region's leading shade manufacturers, Global Shade. Contact us today.