Request a Free Quote

Blog Categories
Shade Canopies Sunshine Coast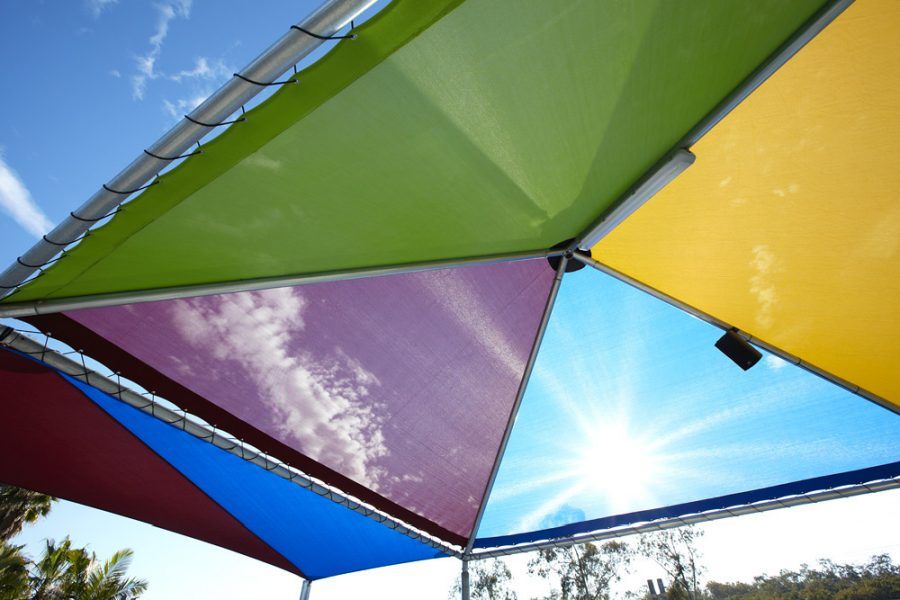 For excellent quality architecturally designed shade canopies on the Sunshine Coast, look no further – Global Shade is the company you've been seeking.
Global Shade are Sunshine Coast shade structure manufacturers with more than twenty years of experience in the shade industry. We have built a solid reputation as a quality manufacturer you can count on to deliver custom shade solutions at reasonable prices. This applies to the shade canopies we manufacture for our Sunshine Coast customers.
Whether you're a business owner looking for an architecturally designed canopy to make a statement or you're a homeowner looking for an attractive all-weather patio or driveway cover, we can create the perfect canopy to meet your project needs and budget – with professionalism and efficiency. We work with local Sunshine Coast shade installers, who handle the design and installation to create effective, high-performing shade solutions for commercial and residential needs.
Contact us today if you'd like a free measure and quote for a shade canopy on the Sunshine Coast.
Residential Shade Canopies for Sunshine Coast Homes
There's no better residential shade solution in terms of coverage, protection, aesthetics, and design options than shade canopies. Whether you're looking to shade your driveway, patio, outdoor living space, pathway, or yard, a canopy will provide the best level of protection next to a permanent structure.
Global Shade excels in creating attractive shade canopies for Sunshine Coast homes, and have more than twenty years doing so. We can provide options to meet your needs and budgets, that look great and offer excellent longevity.
Common Sunshine Coast residential shade canopies installations include:
Shade canopies over driveways
Shade canopies over outdoor entertaining areas/patios
Shade canopies over pools
Shade canopies over outdoor play equipment and sandpits
Shade canopies over pathways
Contact our friendly team, and we'll put you in touch with our local Sunshine Coast agent to arrange an onsite measure and quote.
Commercial Shade Canopies for all Applications
Make a statement with your shade solution with an architecturally designed shade canopy from Global Shade. We specialise in commercial shade structures on the Sunshine Coast and have done so for decades. You can count on us to provide a professional canopy and experience from start to finish.
We manufacture durable shade canopies designed to look amazing and provide excellent protection against the sun and rain. We utilise the world's best shade fabrics – commercial 100% waterproof PVC fabrics and up to 99% UVR block shade cloth – to deliver the very best quality canopies.
Whether you're looking for a simple shade solution or a dramatic shade solution that makes a statement, we can create the perfect canopy for your project needs.
Common Sunshine Coast commercial shade canopies installations include:
Shade canopies over alfresco dining areas
Shade canopies over shopping centre car parks
Shade canopies over hotel swimming pools and aquatic centres
Shade canopies over parks
Shade canopies over child care centre playgrounds
Shade canopies over walkways and entrances
Shade canopies over communal outdoor areas
Sunshine Coast Service Areas
We service the entire Sunshine Coast region. If you live in the suburbs of Maro, Yaroomba, Diddillibah, Mooloolaba, Mountain Creek, Birtinya, Noosa Heads, Coochin Creek, Nochydore, Mudjimba, Rosemount, Buddina, Pelican Waters, Bokarina, Noosaville, Marcoola, Twin Waters, Nambour, Minyama, Caloundra, Weyba Downs, Tewantin, Coolum, Pacific Paradise, Kunda Park, Parrearra, Golden Beach, Coolum Beach, or Nambour, we'd love to hear from you.
Together, we can design and create a spectacular shade canopy that looks fantastic and provides all-weather protection against the elements.
For the best shade canopies on the Sunshine Coast, turn to the coast's number one shade manufacturers, Global Shade. Contact us today on 1800 724 407.