4 things to look for when shopping for outdoor umbrellas
October 4th, 2016 · Published to Outdoor Umbrellas by Steve Lewis
If you've read my previous post on outdoor umbrellas, I'm sure you're raring to go out and get yourself one. While you should most certainly do so, I must let you know that there are certain things that you need to look for when shopping for outdoor umbrellas.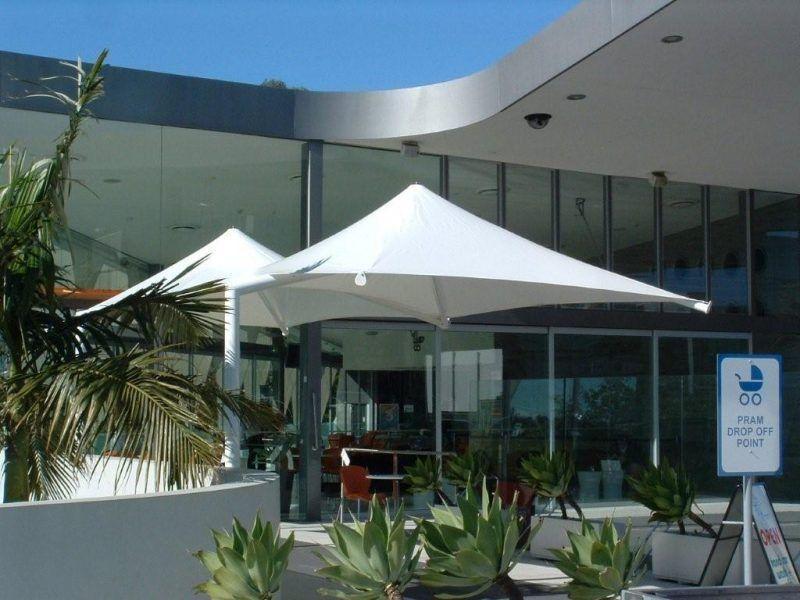 I will list out 4 things that you must look for when you're out shopping. By following this guide, you will ensure that you get a high quality umbrella that lasts you several years. So listen up!
1. The fabric
The first and foremost thing to look for when shopping for outdoor umbrellas is the fabric being used. Only choose umbrellas with high quality fabrics that can withstand natural elements. The fabric should also offer UV protection and should be resistant to the growth of mildew.
At Global Shade, we make use of high quality Rainbow Shade fabrics in our outdoor umbrellas. Not only are these fabrics completely weatherproof, but they also offer excellent UV protection of up to 99%.
2. The frame
The frame is an important part of an outdoor umbrella. The ribs on the frame determine how sturdy an umbrella is. As a rule of thumb, the more the ribs, the sturdier the umbrella. Here, at Global Shade, our umbrellas feature rigid steel or aluminium frames. These metal frames feature a crank system and you simply need to rotate the crank to open your umbrella. Our umbrellas are incredibly sturdy and will last you many years to come.
3. The tilt mechanism
You should never buy an umbrella which cannot be tilted. The sun's rays do not fall at a fixed angle and for complete protection your umbrella should tilt. This way, you will not have to move your patio tables and chairs around to find shade from the sun. Most outdoor umbrellas that we manufacture at Global Shade include easy to use tilt mechanisms.
Outdoor umbrellas feature buttons which can be used to tilt the umbrella. These buttons are located at the top of the umbrella, alongside crank handles and in the frame under the ribs.
4. The base
Even if you're not planning to move your umbrella from one place to another, you must still consider its base. A sturdy and rigid base will hold your umbrella upright even in strong gusts of wind. The size of the base will depend on the size of the umbrella. Generally, the larger the umbrella, the larger the base must be.
Some umbrellas also feature wheeled bases, which can be particularly handy if you plan to move your umbrella around.
For the finest quality outdoor umbrellas in Australia, you simply cannot beat Global Shade products. We offer outdoor umbrellas in a variety of designs, colours and sizes. Moreover, we can also custom manufacture umbrellas to meet your specific requirements. Our umbrellas feature sturdy steel or aluminium frames and can be installed just about anywhere. Whatever requirement you may have; you can count on Global Shade to deliver.
Conclusion:
When you're out shopping for outdoor umbrellas, you must make a few considerations. Check to see that the fabric used in an umbrella is of high quality. Ensure that the frame of the umbrella is highly rigid. The umbrella you are looking to buy should also feature a tilt mechanism. Also, remember to pay attention to the base of the umbrella. By looking at these 4 things, you will ensure that you get a great umbrella that meets all your needs.
To place an order for outdoor umbrellas, give us a call at Global Shade. Simply state your requirements and we'll offer you're a quote completely free of charge!