3 Reasons to Buy Direct from Shade Sail Manufacturers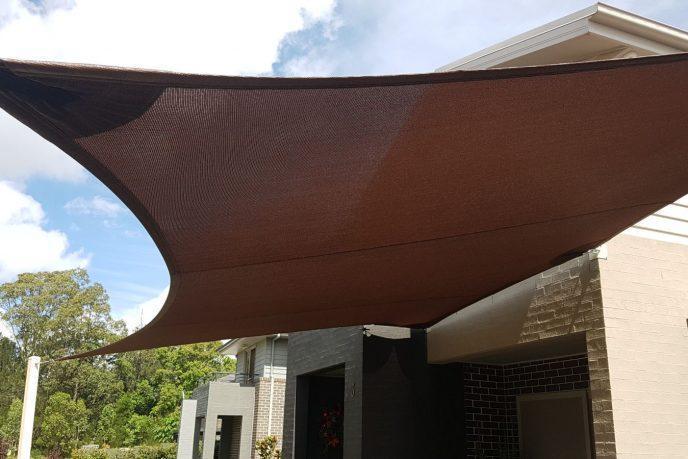 September 25th, 2019 · Published to Shade Sails by Steve Lewis
Any savvy shopper knows, to get a good deal you have to go direct to the manufactures, and the same applies when buying shade sails in Australia.
As a shade sail manufacture myself, I know firsthand the cost-savings that can be passed onto customers who buy directly from shade sail manufactures such as myself, rather than going through a shade sail supplier or a retailer.
The cost-savings are obviously a major benefit to buying directly from shade sail manufactures, but there are also other advantages to avail. I touched on these in last week's article and today, I will outline these in more detail.
Shade sails are at the lowest possible price
As mentioned, there are significant cost-savings if you choose to buy direct from shade sail manufactures. Usually, the flow chart would be manufactured, to the wholesaler, to the retailer, to the customer. Thereby buying direct you can see that you are cutting out the wholesaler and their markup and the retailer and their markup.
Your shade sails will be custom made
Another big advantage of buying direct from shade sail manufactures is the fact that they are the ones who make the shade sails. Therefore, they can make them to any size or shape of your requirements.
Unlike retail stores and home improvement warehouses who only stock shade sails in certain shapes and certain sizes, you can have a shade sail made to your exact measurements. It doesn't matter if you need a three, four, five, six, seven or eight sized shade sail with every side being a different length; it can be done.
You can also have your choice of fabric and pick from a much wider colour range too. The colours available are dependent on your chosen fabric and can range anywhere from 10 to 24 colours. You're sure to find a colour to complement your home or establishment.
Choose your installation method
Lastly, unlike buying from a supplier where you have to have them install the shade sail also, by buying direct from shade sail manufactures, you can choose to install the shade sail yourself or request information for a local license shade sail supplier and they will put you in contact.
If you're a bit of a handyman or have a construction background, there are significant savings in installing your own shade sails. However, if you are getting a tensile shade sail (waterproof shade sail) then we recommend that you have a professional install it as there is very little stretch in the fabric and it must be installed correctly to offer optimal performance and longevity.
Conclusion
If you're looking to buy shade sails, then it just makes more sense to purchase your shade sails direct from the manufacturer. Not only will you reap significant cost-savings, but you'll also be able to have your shade sails custom made to any shape or size and from the material (and colour) of your choice. You also have the option to install the shade sail yourself if you're looking for further cost savings.
For Australia's leading shade sail manufactures, look no further than Global Shade. Whether you're in Sydney, Melbourne, Brisbane, Gold Coast, or Adelaide, or anywhere else, we can design, manufacture and deliver custom shade sails to suit your needs. We can even put you in contact with a local installation company to erect the shade sails at your residence or establishment. Contact us today for a free quote on 1800 724 407 – and don't forget to ask us about our DIY shade sails!