3 Reasons to Buy Shade Sails Online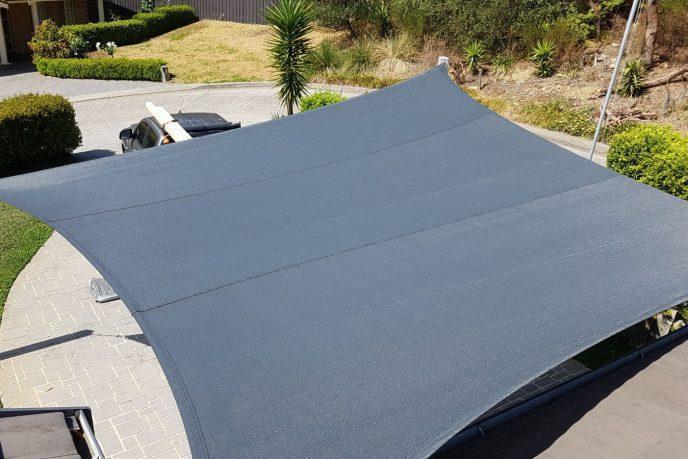 June 17th, 2020 · Published to Shade Sails by Steve Lewis
This is a topic I've covered more than once in past articles, but I'm still amazed by how many Aussies turn to shade sail companies and pay inflated costs for shade sails when they can buy shade sail online and avail significant savings!
If you're looking to buy shade sails, whether you're in Sydney, Melbourne, Adelaide, Brisbane, Perth or anywhere in between, then know, you're almost guaranteed to get a better price by shopping for shade sails online. And, by this, I don't mean dodge off-the-shelf shade sails that come in set sizes and colours – I mean top-end, first-class, high-quality, and every other adjective, custom made to order shade sails.
It sounds too good to be true right? But it is! As shade sail manufactures who get a substantial portion of our business from online shade sail orders, I can tell you that it is possible, practically if you purchase shade sails online through our website.
The cost savings from buying online is obviously a significant advantage. But there are other reasons to buy shade sails online, and this is what we look at today. Continue reading to find out the top reasons to turn to the internet for your shade sails.
Custom made to order
When you buy shade sails online from Global Shade, you can rest assured knowing that your shade sail will be custom manufactured to your provided measurements to ensure a perfect fit.
To do this, we simply need to know the distance between the connection points (e.g. posts or anchor points) and the diagonal measurements for any shade sails that has more than three points (i.e., a square or rectangle shade sail). A simple sketch sent via email will suffice.
Wide range of fabrics and colour options
Unlike off the shelf shade sails, our shade sails are available in a wide range of fabrics and colours. These also happen to be the same selection that you would get (if not wider) than if you were to buy shade sails from a brick and mortar retailer or shade sail company.
We only utilise fabrics with the highest UV rating and warranties to provide superior longevity. Fabric options available with our shade sails online include the likes of:
Rainbow Z16 – 10-year limited warranty
Xtreme 32 – 10-year limited warranty
Protex Parasol – 10-year warranty
Commercial 95 – 10-year limited warranty
Allnet Extrablock – 10-year warranty
Monotec 370 series – 15-year warranty
You need only compare these with other companies to see that our selection is as vast as any other.
Fast turn-around
Finally, you buy shade sails online from Global Shade, you can expect the turn-around time to be as quick, if not faster than if you were to approach any other supplier for custom shade sails. The process is simple, contact us with your shade measurements, we can let you know the price based on your fabric choice, and 10-12 days later, your shade sails will arrive in the mail.
If you are a bit of a handyman, we can provide installation instructions, or can put you in touch with a local installer in your area.
Conclusion
Shade sails are undoubted, the most affordable and most popular shade solution of all. But what many Aussies don't realise is that they can become even cheaper if purchased online.
There really is no downside to buying shade sails online, particularly if you choose to shop with Global Shade. We custom-make every shade sail to order and offer a wide range of fabric options and colour choices. Moreover, the entire process is quick; you will have your new shade sails in as little as two weeks time!
If you're looking to save money on shades sails, then you need only turn to our website! We sell custom-made shade sails and DIY shade sails online, of which both provide superior quality and the most competitive prices in Australia. For shade sails online, you won't beat Global Shade. Click here to contact us today.