4 Steps to Selecting a Gold Coast Shade Sail Company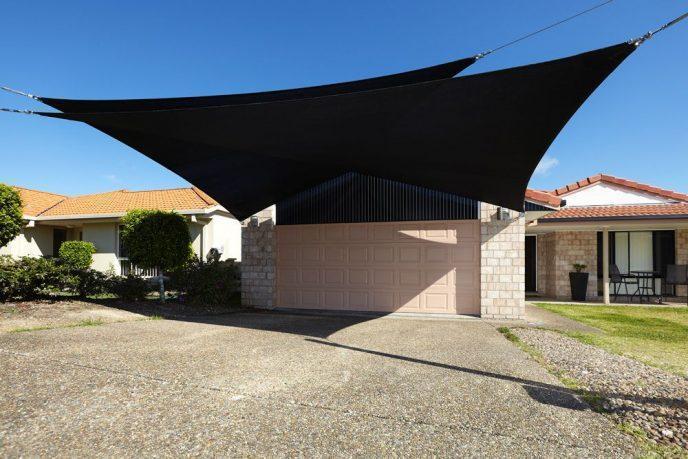 October 7th, 2020 · Published to Shade Sails by Steve Lewis
Investing in any home improvement, whether it be shutters, awnings, or shade sails, shouldn't be taken lightly. After all, you work hard for your money and want value when you spend it. When it comes to shade sails, you need to do due diligence to find a Gold Coast Shade Sail Company that won't let you down. Global Shade is one such company. We stand for quality and strive to produce the best quality shade sails at the best value on the Gold Coast. But, the same cannot be said for all shade sail companies on the Gold Coast.
If you're looking to compare us with our competition or make your own decision on which Gold Coast Shade Sail Company to choose for your shade solution, then you need to know what steps to take.
Continue reading this article to discover how to choose a Gold Coast Shade Sail Company.
Step One – scope out your options
The first step in selecting a Gold Coast Shade Sail Company is to research local companies to see who's out there. There are many ways to go about this. You can turn to Google, and do a simple search for "Gold Coast Shade Sail Company", you can ask friends and family if they have any recommendations or go old-school and turn to the Yellow Pages.
Look for companies that exhibit professionalism and quality workmanship and populate a list of around five or so companies.
Step Two – narrow down the selection
Once you have a list of companies that look like suitable candidates, you can then start looking into each closer to surmise the best three. To help with this process, you will want to turn to the internet. Look at their website – is it professional? Do they offer a range of options? Can you select the shade fabric, etc.? Also, and this is important, look at their online reviews and ratings. Nothing will give you a more fair gauge of a company's ability and performance than honest customer reviews.
Now, at this stage, it is also important to distinguish between shade sail companies that install and shade sail companies that manufacture. Those that install have shade sails from manufactures custom make your shade sails to size. Those that manufacture, such as Global Shade can custom make your shade sails to size so you can either install the sail yourself or have a profession install the sail for you. If you install it yourself, there are obvious cost savings.
In this stage, you want to narrow down the selection to only three Gold Coast Shade Sail Companies based on your preference.
Step Three – ask for a quote
The next step is to approach the three companies and request a free measure and quote from each company. Again, depending on whether you are seeking quotes for a Supply and Install company or Manufacturer will determine the costs.
If you wish to order directly from a Manufacturer, then your quote will be for the shade sail alone, and will, therefore, be cheaper. Most manufacturers, including Global Shade, will be able to put you in touch with a local shade sail installation company if you do not wish to install the sail yourself.
Step Four – make a decision
Lastly, it's time to make a decision! Compare the quotes, paying close attention to the fabric they have quoted. Click here to read my recent post 'What to Look for When Buying Online Shade Sails' to see what to look for – the same qualities will apply for your shade cloth fabric.
Conclusion
Choosing a Gold Coast Shade Sail Company is easy, so long as you know how to go about it. Start by searching online or asking friends and family for recommendations. You don't want to overwhelm yourself, so a list of around 5 is a good starting point. Next, you'll want to narrow that list down to three. To do this, look online and view their website, reviews, and rating. Then, when you have three you're happy with, contact each and request a quote.
When you have your quotes, co each, paying special attention to the fabric quoted; this will determine the amount of shade and the UV=R protection offered by the shade sail.
If you would like to get a quote from Global Shade, we would be only too happy to oblige. Simply call our office on 1800 724 407 to request a quote.