Expand Your Usable Living Space with an Affordable Rectangle Shade Sails
August 14th, 2019 · Published to Shade Sails by Steve Lewis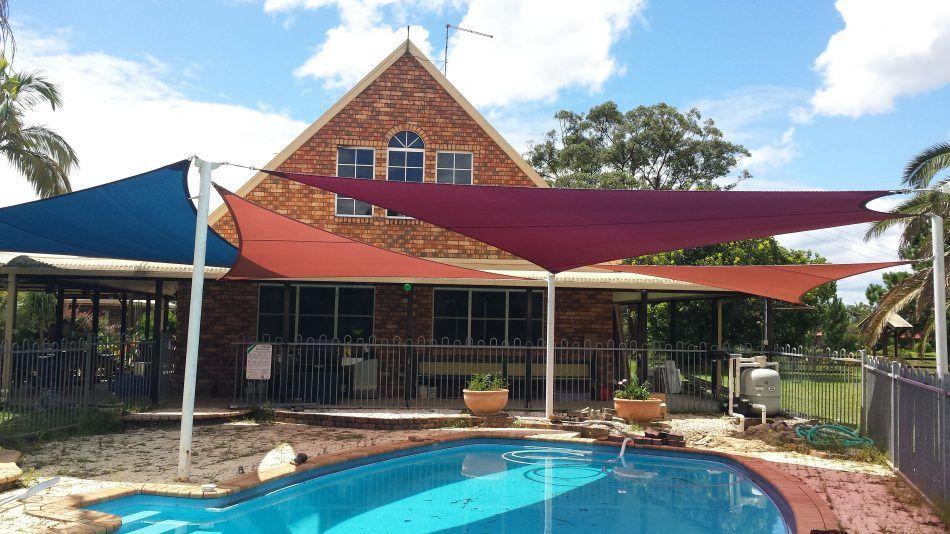 One of the biggest home renovations trends in Australia is to transform a patio or outdoor space into an outdoor living room – or an extension of your home. What makes this such a popular trend is that there are so many solutions to achieve this – from budget to luxury.
It doesn't matter how much you have to spend; you can find a means, which is within your budget, to transform what was once a rarely-used space into a usable living space that the whole family can enjoy.
Rectangle shade sails are one of the most affordable solutions to avail. With the erection of a rectangular shade sail, you can provide fantastic shade and ever waterproof shelter for your outdoor area.
Continue reading as I explain why you should choose a rectangle shade sail to expand your usable living space.
.Extremely Affordable
Rectangle shade sails will provide possibly the most affordable solution of all to increase your outdoor living space. Shade Cloth is one of the most economical shade materials in the market today. It is more affordable than metal roof sheeting, roof tiles, timber, masonry, glass, canvas, fibreglass sheeting, Teflon-coated fibreglass fabric, polycarbonate sheeting and concrete, to name a few.
Due to the rectangle shape, rectangle shade sails are easy to manufacture and require fewer posts than having two triangle shade sails; which is what you would otherwise need to cover the same area.
Easy Installation
Installation of rectangle shade sails is very straight forward and requires very little work; this means you avoid expensive renovations and the need for any council approvals.
Rectangle shade sails can be easily attached to the exterior of your home. Moreover, because they are rectangular, they can be fitted directly against your home to offer complete coverage; fix two attachments to the exterior wall or gutter, and attach the other two to sturdy aluminium posts which are installed by shade sail installers. When installed in such a manner, the rectangle shade sail will provide total protection for you and your family.
Total Coverage
Along with being affordable and easy to install, rectangle shade sails offer great coverage; against both the sun and rain. We make rectangle shade sails from shade cloth and waterproof fabrics, which many people fail to realise. Because of this, they are the ideal choice for an affordable outdoor living area.
Standard rectangle shade sails provide up to 99% Ultra Violet (UV) protection. You can rest assured knowing your family is guarded against the sun, as too is your furniture. You won't have to worry about your furniture fading over time, and you can enjoy hot Sydney's summers under the shade of the shade sail.
Waterproof rectangle shade sails provide 100% water and UV protection. You can turn your outdoor space into a fully-protected and fully-usable living space that will offer sun and rain protection. Whether it's a rainy winter's day or a hot summers day, you can enjoy your new outdoor living space all year round.
Conclusion
There are many options when it comes to creating an outdoor living space. However, the most economical solution is a rectangle shade sail. They are incredibly affordable, easy to install and offer total coverage from either the sun or the sun and rain.
With a rectangle shade sail erect, you can expand your usable living space to enjoy the outdoors any time of year and with any weather conditions.
To arrange a free measure and quote for a rectangle shade sail on the Gold Coast, Brisbane and beyond, call 1800 724 407. We will only be too happy to provide you with an affordable solution to meet your needs and budget.