Shade Sails & Structures for Outdoor Activity Areas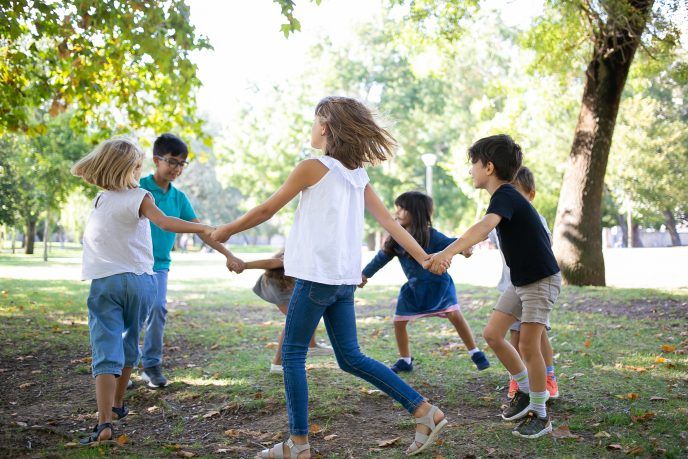 Providing an activity area for children to play in comes with many responsibilities. It needs to be safe to prevent injury. It also needs to provide adequate sun shade to avoid sunburn.
Early childhood education and care services should have a comprehensive sun protection policy that outlines the commitment to sun protection and the responsibilities of teachers, parents and families, and children.
If you run a school holiday camp, kids play venue, after school care facility, leisure facility, early childhood education centre, or you're simply a parent looking to provide sun protection for their child; investing in shade sails and structures for outdoor activities areas may be the best decision you'll ever make.
Custom Shade Sails and Shade Structures For Outdoor Activity Areas
Global Shade is one of Australia's premier shade manufacturers and has over 17 years of experience creating shade sails and shade structures for all applications, including outdoor activity areas.
We understand the importance of quality shade and sun safety for children, which is why we manufacture our outdoor activity area shade solutions from only the very best materials to ensure optimal UVR protection, up to 99%.
As shade manufacturers, we can create a custom made solution to cover an area of any size. We can offer various options in terms of design, including single shade sails, multiple shade sails, lotus canopies, tetra canopies, hypar canopies, framed canopies, and architecturally designed structures. With Global Shade, nothing's out of the question!
Shade Cloth and Waterproof Shade Covers for Outdoor Activity Areas
While sun shade is paramount for outdoor activity areas, it's also beneficial to have an outdoor activity area that allows children to play in wet conditions. As such, we offer not only quality sun shade solutions but all-weather waterproof solutions as well.
Our shade cloth and waterproof shade covers are ideal for outdoor activity areas such as those at kids play venues, after school care facilities, leisure facilities, early childhood education centres, and backyards.
We offer customers their choice of fabric between Rainbow Z16, Rainbow Xtreme 32, Polyfab Parasol, Commercial 95, Alnet Extrablock and Monotec 370 series for shade cloth solutions and Ferrari 502, Polyplan 680, and Valmex 580S for waterproof solutions. Each fabric offers a different set of colour options, and you're sure to find one to complement your space.
You can learn more about the fabrics we offer on our Fabrics page.
The Global Shade Process
Global Shade is a Northern NSW-based shade manufacturer with agents across the East Coast of Australia, from Sunshine Coast to Melbourne, our service areas.
The Global Shade process is straightforward and hassle-free. Simply get in touch with us on 1800 724 407 and provide your location and project overview. We'll then connect you with one of our agents in your local area to provide a free measure and quote. They can discuss design, fabric and colour options to ensure the best possible solution to meet your project needs and budget.
Once the quote is approved, we start manufacturing the fabric aspect of the structure in our Northern NSW factory for our local agent to install.
Conclusion
Nothing is more important than the safety of children, and with outdoor activity areas, sun safety is just as important as equipment safety.
If you're a business owner, representative of an educational facility, or a parent looking to shade an outdoor activity area in Brisbane, Gold Coast, Melbourne, Newcastle, Sydney, Sunshine Coast, Tweed Heads, or the Central Coast; get in touch with the team at Global Shade! We have the skills and experience to deliver a top-quality solution for your needs.
For a free measure and quote, contact us online or click the button below.