Shade Sails & Structures for Picnic and Seating Areas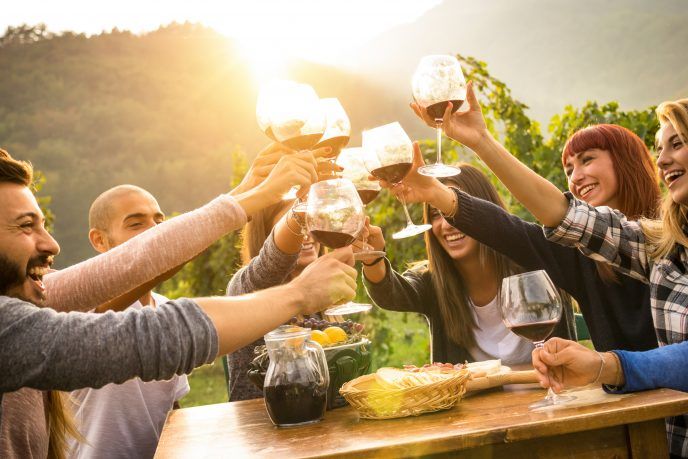 Australia is blessed with some of the very best weather in the world. However, with it comes much sun, which can equal much heat. While getting a dose of vitamin D3 is good for us, too much sun can be uncomfortable and harmful to our health.
If you own commercial grounds with picnic and seating areas in Brisbane, Gold Coast, Melbourne, Newcastle, Sydney, Sunshine Coast, Tweed Heads, or the Central Coast, investing in shade sails and structures will make such areas more comfortable and inviting to customers and guests.
Custom Shade Sails and Shade Structures For Picnic and Seating Areas
Transform a hot, unused picnic and seating area into a welcoming space with the addition of a custom shade sail or shade structure from Global Shade. With 17-years' expected under our belt, we have the skills and workmanship to design just the perfect solution.
There's practically no limitation in terms of design – the sky's the limit. Our past picnic and seating area covers have included single shade sails, multiple shade sails, lotus canopies, tetra canopies, hypar canopies, framed canopies, and architecturally designed structures. You can choose the frame and fabric colours that best complement your grounds.
Whether the area is small or space, we can create a custom shade or all-weather cover to meet your needs and budget. No job is too big, too small, or too complex for our dedicated and skilled team.
Contact our friendly team today to discuss your design options.
Shade Cloth and Waterproof Shade Covers for Picnic and Seating Areas
While sun shade is a necessity for picnic and seating areas, nothing spoils a nice picnic like rain. As such, we specialise in covers that offer up to 99% UV protection and 100% waterproof protection. Whether you're after a simple single shade sail to block the sun's rays or a robust waterproof cover that will provide all-weather protection, you can rest assured Global Shade can deliver a great solution at the right price.
We manufacture the fabric component of our shade sails and shade structure for the world's leading fabrics. You can choose between Rainbow Z16, Rainbow Xtreme 32, Polyfab Parasol, Commercial 95, Alnet Extrablock, and Monotec 370 series for shade cloth solutions and between Ferrari 502, Polyplan 680, and Valmex 580S for all-weather waterproof solutions.
You can learn more about the fabrics we offer on our Fabrics page.
We can work within your budget to develop a solution that best meets your needs.
The Global Shade Process
Global Shade's headquarters is based in Northern NSW; however, we have agents across Australia's East Coast from Sunshine Coast to Melbourne. When you contact Global Shade to enquire about shade sails and structures for picnic and seating areas, we will put you in touch with one of our local agents. Our agent will arrange a free measure and quote and go over the options in terms of design and fabric.
When you're ready to move forward with the quote, we commence work manufacturing the fabric component of the shade sail or structure, which usually takes 10-12 days from start to finish.
Our agent will then schedule a time for the installation so you, and your customers and guests, can enjoy the area all the more.
Conclusion
Now, you can transform a hot, neglected picnic or seating area into a cool, comfortable and welcoming space. How? With the addition of custom shade sails or a custom shade structure from Global Shade. Whether you're after a simple shade sail or an architecturally designed structure that becomes a focal point of your grounds, you can count on Global Shade to deliver an outstanding solution that offers first-class workmanship and shade protection.
If you live in Sunshine Coast, Gold Coast, Brisbane, Tweed Heads, Newcastle, Central Coast NSW, Sydney, or Melbourne and would like a quote for your picnic or seating area, please contact our friendly team today.
For a free measure and quote, contact us online or click the button below.