Shade Sails & Structures for Playgrounds & Sandpits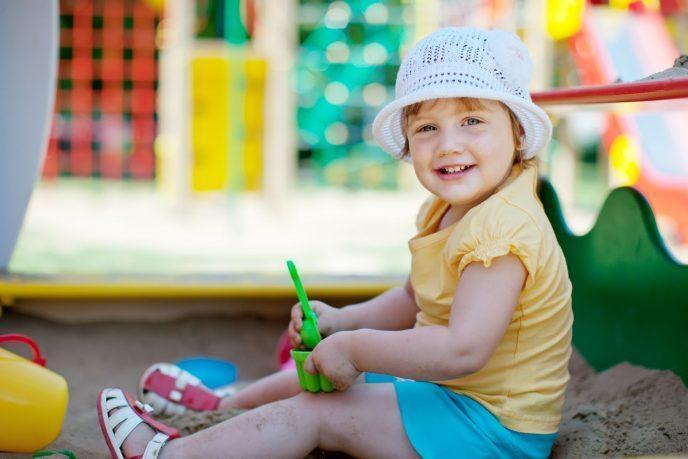 Do you want to create a fun outdoor space that protects your kids against the elements? Are you looking to create a kid-friendly space in your café or restaurant, or are you a council representative in need of shade solutions for council parks and playgrounds? Then, Global Shade can help.
Kids spend hours playing on playgrounds and in sandpits, which is great. But want about their sun protection? You can't always be there to remind them to Slip, Slop, Slap, which is why shade sails and shade structures for playground and sandpits are so vital. Offering up to 99% UV protection, you can relax knowing kids can play to their heart's content without fear of them getting sunburnt.
Whether you're a parent, business owner or a council representative, if you need playground or sandpit shade in Brisbane, Gold Coast, Melbourne, Newcastle, Sydney, Sunshine Coast, Tweed Heads, or the Central Coast; Global Shade can help!
Custom Shade Sails and Shade Structures For Playgrounds & Sandpits
Never is sun shade more critical than it is in protected young children against harmful ultraviolet radiation. It takes as little as 15 minutes in the sun to get burnt, which is why even a little sun time can be too much. However, sunshine is essential. So what do you do? The solution is to provide sun protection over areas such as playgrounds and sandpits that attract children.
Global Shade specialises in creating sun protection solutions for playgrounds and sandpits. With our custom shade sails and shade structures, we can provide as much as 99% UV or 100% UV and waterproof protection for children playing on or in playgrounds and sandpits.
With 17 year's of experience, there isn't any area we can't shade. We can manufacture shade covers for backyard sandpits as small as 1m x 1m and as large as commercial/school/council playgrounds that cover space areas. No project is too big or too small for our team.
Shade Cloth and Waterproof Shade Covers for Playgrounds & Sandpits
We can tailor create shade covers for playgrounds and sandpits to meet all requirements. We offer two types of shade covers; shade cloth covers to provide sun protection and waterproof covers to provide sun and rain protection.
Our shade covers are manufactured from the world's best fabrics, including Rainbow Z16, Xtreme 32, Polyfab Parasol, Commercial 95, Alnet Extrablock, and Monotec 370 series shade cloth fabrics and Ferrari 502, Polyplan 680, and Valmex 580S waterproof fabrics. Each offers different properties and warranties, so you're sure to find the perfect fabric for your needs and budget.
The Global Shade Process
With Global Shade, the process of getting a custom shade sail or custom shade structure, such as a canopy or tension membrane, installed over a playground or sandpit, commercial or residential, is straightforward.
Start the process by contacting the team at Global Shade with your shade sail/shade structure requirements. We will get one of our local installers to visit your location and assess the outdoor area. They will discuss the design options and recommend whether shade sails or another shade structure is best suited to cover the playground or sandpit area.
Our local installers will take area measurements and provide a no-obligation quote outlining all costs. If you accept the quote, the design of the fabric component is sent to Global Shade to be manufactured, which is usually a 10-12 day turnaround.
The installers then construct and install the shade sails/shade structure to complete the process.
Conclusion
Protecting children as they play on a playground or in a sandpit is made easy thanks to Global Shade's shade covers for playgrounds and sandpits. We custom manufacture shade covers that provide as much as 99% UV protection or 100% Water and UV protection for any playground or sandpit area.
Global Shade makes getting shade sails and shade structures for playgrounds and sandpits quick and easy. For a free measure and quote, contact us online or click the button below.