Shade Sails Vs. Other Building Products
May 22nd, 2019 · Published to Shade Sails by Steve Lewis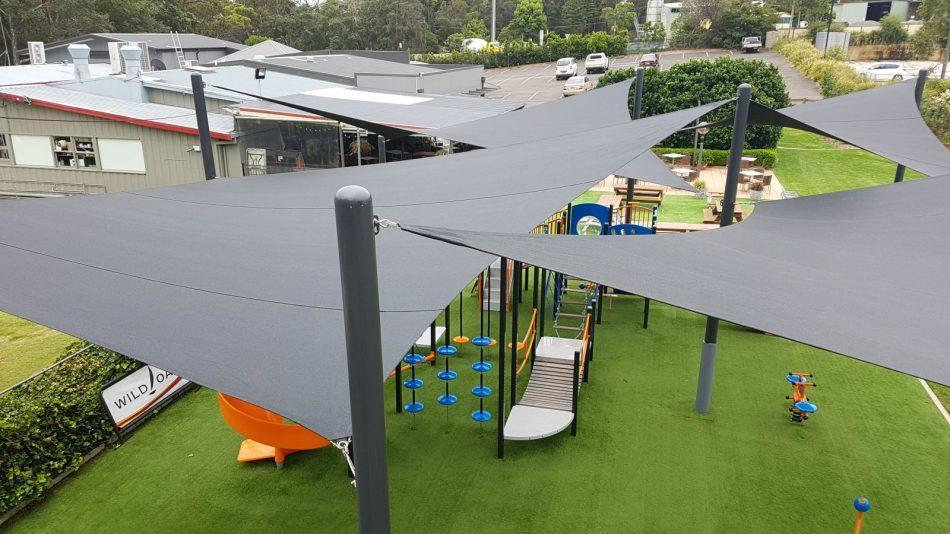 If you're considering investing in shade sails, then you are making a great decision. Shade sails are a versatile and flexible shade solution, and they are incredibly cost-effective as well. Moreover, you can get shade sails installed just about anywhere – making them perfect for use across a variety of applications.
However, before purchase shade sails, you may want to compare your options to ensure that it's the right choice for your needs. Today, I will compare some characteristics of shade sails with other building products. This article will help you understand whether you should go ahead and purchase shade sails or if you should invest in a permanent shade structure.
1. Cost
Shade sails are one of the most affordable shade solutions in the market. Compared to other shade structures such as awnings, canopies and tension membranes and even permanent shade structures such as steel sheet roofs, brick and tile roofs, and glass atriums, shade sails are significantly cheaper in cost.
While the initial investment cost is low, the maintenance cost for shade sails is also much lower than other shade structures. The affordability is one of the biggest reasons behind the popularity of shade sails.
2. Sun protection
Shade sails made out of quality shade fabrics offer excellent sun protection. While shade sails reflect heat away and keep the area underneath cool and comfortable, they also offer better acoustics and breathability compared to permanent shade structures.
At Global Shade, we make use of industry-leading shade cloth fabrics in our shade sails. As a result, our shade sails are capable of offering up to 99% UVR protection. This is far better than what many other shade products or permanent shade structures can offer.
3. Design options
With permanent shade structures, you will be limited with design options. Structures such as glass atriums, brick and tile roofs, and steel sheet roofs are only available in select design options.
On the other hand, shade sails can be custom designed for any size and shape that you want. Moreover, shade sail fabrics come in a range of colour options, allowing you to match or contrast colours with your landscaping. In case you are looking for a commercial shade solution, shade sails can even be customised to reflect your branding colours. When it comes to finding a flexible and versatile shade solution that can be custom designed to suit any application, nothing comes close to shade sails.
4. Ease of installation
Building products such as steel sheet roofs, brick and tile roofs, and glass atriums are permanent shade structures that require significant installation effort. You will need the help of licensed contractors to get such products installed and in most cases, building approvals.
On the other hand, standard shade sails are incredibly easy to install, so much so that anyone can do it. While we recommend professional installation, you can easily install DIY shade sails by following the handy guide that I mentioned in an earlier post.
Conclusion:
When it comes to choosing a shade solution, shade sails are an excellent choice. They are flexible, versatile and cost-effective compared to other building products such as glass atriums, steel sheet structures, and brick and tile roofs. Shade sails offer excellent sun protection, and they offer far more design options compared to other building products. Finally, it is very easy to install a shade sail, which is not the case with permanent shade structures.
If you're located in Brisbane, Sydney, Melbourne, Adelaide, Perth, or beyond, look no further than Global Shade for your shade sail needs. Whether you're looking for DIY shade sail or a custom shade sail designed to specific requirements, we can deliver!
Contact Us for a free quote on our custom made shade sails today!