Why Shade Sails Are the Best Patio Shade Solution
March 20th, 2019 · Published to Shade Sails by Steve Lewis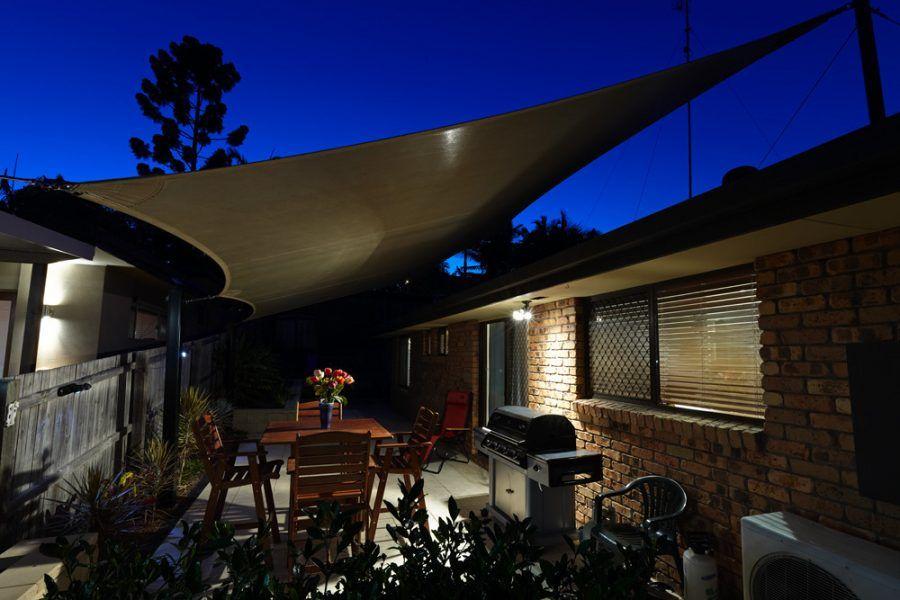 As Australians, we love spending time outdoors. Whether its entertaining friends and family with a BBQ, playing a game of backyard cricket or swimming in the pool – we will find any excuse to get out and enjoy our great weather. In fact, according to Houzz.com.au's 2017 Landscape Report, Australians, on average, spent 7.2 hours per week in their outdoor space in the warm season and 3.4 hours per week in the cold season. When you think about it, that's a considerable amount of time.
However, if you don't have adequate shade, then you won't be able to spend as much time outdoors as you would perhaps like to. The easiest and most cost-effective shade solution for an outdoor area is shade sails, hands down.
Today, we'll take a look at some of the reasons why shade sails make the perfect patio shade. Hopefully, this article will convince you to invest in patio shade sails.
1. They are cost-effective
Compared to other shade solutions such as pergolas or permanent shade structures, shade sails are much more affordable. This makes them an excellent choice for use in outdoor patio areas. By investing in patio shade sails, you'll create a cool and comfortable shaded outdoor area without having to spend too much money.
2. They are easy to install
Of all the shade structures, shade sails are the easiest to install, and they can be installed just about anywhere. They are flexible and versatile and can be custom designed to suit your space. Simply ensure that you have suitable anchor points or posts and you're ready to add a shade sail over your patio.
At Global Shade, we offer both custom designed shade sails, as well as DIY shade sails. Regardless of how large, small or awkwardly shaped your patio is, we can provide a shade sail that suits your needs perfectly.
3. They offer excellent sun protection
Shade sails are incredibly effective at providing sun protection. Not only do they block out the heat and create a cool, shaded area, but they also block out the sun's UV radiation. Adding a shade sail over your patio will allow you to protect yourself and your loved ones from UV radiation.
Here, at Global Shade, we use superior grade shade fabrics in our shade sails that offer up to 99% UVR protection. By choosing our patio shade sails, you can enjoy your time outdoors without having to worry about excessive UV exposure.
4. They enhance the visual appeal
Aside from the UVR benefits, adding a shade sail to your patio will also enhance the aesthetics and visual appeal of your space tremendously. Shade sails are available in various shapes, sizes, designs, and colours to complement your home exteriors.
High-quality shade sails, such as those we offer at Global Shade are available in a range of designer colours for you to choose. We can design custom patio shade sails to your exact requirements and in the colour that you want. By choosing our patio shade sails, you will certainly enhance the visual appeal of your patio area.
Conclusion:
When it comes to finding a suitable shade solution for use in patio areas, nothing beats shade sails. Shade sails are much more cost-effective compared to pergolas or other permanent shade structures. Shade sails are also very easy to install, and they can be installed in almost any location. In addition to being flexible and versatile, shade sails also offer excellent sun protection and UVR protection. Finally, installing a shade sail over your patio will help you enhance the visual appeal of your home.
To purchase patio shade sails on the Gold Coast, look no further than the shade experts at Global Shade. Call us on 1800 724 407 for a free quote on our shade sails today!