Best 4 shade products to beat the summer heat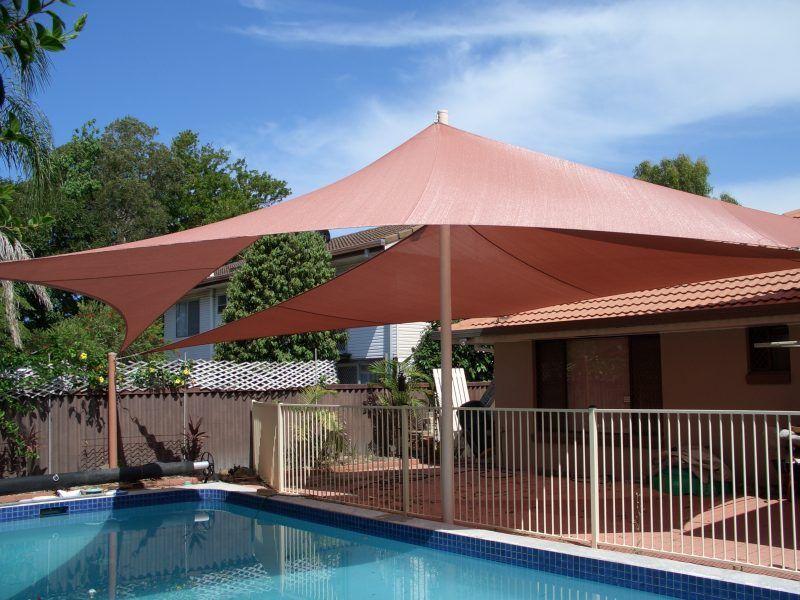 Being summer here in Australia, I'm sure you're looking for ways to beat the summer heat. While there are plenty of things you can do to keep yourself cool, most people overlook keeping their homes cool.
In my experience, I've learnt that many people simply crank up their air conditioning to keep their home cool. While this can help, it will inevitably rack up your electricity bill. Instead, you should consider investing in shade products that will keep your home cool summer after summer.
As the owner of Global Shade, today I will list our best 4 shade products that'll help you battle the summer heat. Our shade products are long-term solutions that will effectively keep you and your home cool during summers.
Shade Sails
Shade sails are arguably one of the most common and affordable shade products used here in Australia. Shade sails consist of a high-grade shade fabric or membrane that is stretched across different anchor points. They are lightweight, flexible, affordable and they can work as a temporary or permanent shade solution.
At Global Shade, we offer the best shade sails and DIY shade sails in Australia. Our shade sails are manufactured to the best of standards and they are perfect for both domestic and commercial applications. We offer them in a variety of designs, which can be customised to suit your preferences.
Awnings
Awnings are another shade product that will help you beat the summer heat. Awning consists of a shade fabric which is stretched over a fixed frame. They are generally installed over windows and doors and on sidewalks to keep the sun from entering indoors. Awnings can also easily be retracted when not in use.
Awnings are an excellent low-cost alternative to permanent shade structures. Here, at Global Shade we offer top grade awnings that are ideal for small or large scale residential and commercial use. We can even customise awnings to reflect your brand colours if you are using it in a commercial establishment.
PVC Blinds
Who doesn't love to entertain during summer? However outdoor entertaining is always hot and sweaty. So, when it comes to providing shade to outdoor living spaces, PVC blinds are an excellent and cost-effective shade product to consider. PVC blinds can be installed in alfresco lounges, verandas, cafes, patios and outdoor cafes and dining areas. Not only can they help keep out the summer heat, but they also offer protection from the rain and wind.
At Global Shade, we offer Australia's best outdoor PVC blinds. We can customise our PVC blinds to meet any shape, size or requirement that you may have. Whether you want a blind with or without a privacy screen or a pulley system, we can offer it.
Cantilever Umbrellas
Summer just wouldn't be summer without spending most of your time in the pool. If you're lucky enough to own a swimming pool or an outdoor dining space, a cantilever umbrella is a great shade product to beat the summer heat. Cantilever umbrellas are nothing but large sized umbrellas which make use of a high-quality shade fabric. These umbrellas make use of a structural frame which can be attached to almost any surface.
Global Shade is a top supplier of cantilever umbrellas here in Australia. We even offer various customisation options to include lighting, heating and waterproofing. They are designed to meet Australian building standards and will certainly help you stay cool this season.
Conclusion:
When it comes to keeping your home cool during summer, you should consider investing in a shade product. Shade sails, awnings, PVC blinds and cantilever umbrellas all offer excellent protection from the sun. By installing any of these around your home or business location, you'll certainly be able to beat the heat!
And, for any shade products that you need here in Australia, consider the experts here at Global Shade. To find out more about our range of shade products or to place an order, contact us today!