How to Design Shading Structures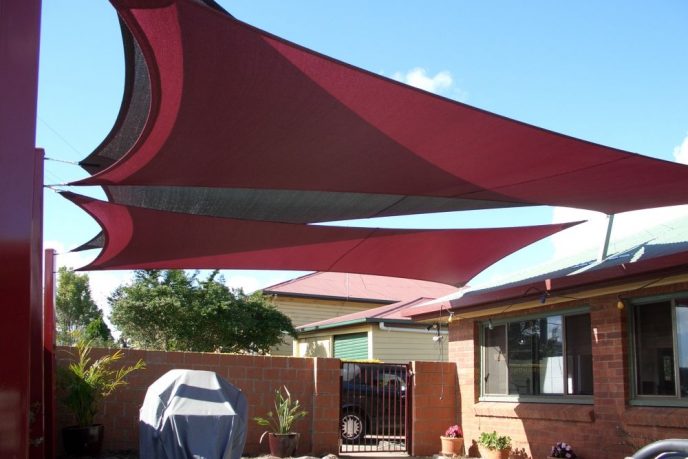 August 19th, 2020 · Published to Shade Solutions by Steve Lewis
Like a home, a shading structure can be any design and size. While this is fantastic as it means shading structures offer great versatility and flexibility, it can also make the design process harder, because of the options.
If you're looking to design your own shading structure, then there are many factors to consider. The last thing you want to do is to create a shading structure that looks great but fails to provide adequate shade.
At Global Shade, we manufacture the fabric component of shading structures on a daily basis, and while we don't design the structures ourself, we've seen enough to offer tips and advice to help you design your own.
So, continue reading to discover everything you need to know to design a shading structure.
Understanding the Sun
To design a shading structure, you must first understand the sun's path or motion in relation to your home. It is essential to understand the sun's path to predict where your shading structure will cast its shadow.
Mapping the sun can be a lengthy process to explain and is better left to professionals. So for this, I would point you to the following resources. Once you have mapped the sun, come back to this page and continue reading.
If a shade professional is making your shading structure, then check pass on this information to them, so they know where you need the shade to fall.
Understanding the Climate
In addition to the sun, it's also important to consider climate elements such as air temperature, air movement, humidity, and heat radiation. A shade structure, if well-designed, will be able to provide a cool place when it is hot and provide warmth and light when it is cooler.
Understand your Needs
Consider the time of use, the duration of use, the level of use and the nature of the application. SunSmart's Shade Guidelines offers a handy Shade Priority Checklist which helps prioritise a site need for shade.
Understanding Shading Structure Options
Knowing the sun's path, understanding the climate, and understanding your needs will equip you with everything needed to start designing your shading structure. All you need to do now us choose which structure will best suit your needs.
There are various shading structures to choose from, which are categorised as fixed shade structures and adjustable shade structures.
Fixed shade structures include the likes of awnings, pergolas, verandahs, shade sails, canopies, tension membranes, and louvres, while adjustable shade structures include the likes of canvas awning blinds and retractable awnings, roller shutters, and adjustable louvres.
Useful Resources
To further aid your shading structure design, I highly recommend you review the following resources:
YourHome > Shading: provides a great overview of shading for all climates, including calculating angles, fixed shade, adjustable shading, and using plants for shading.
SunSmart > Shade Guidelines: a fantastic resource that explains the sun and shade, shade options, and provides detailed information on designing and implementing your shade project.
Conclusion
Designing shading structures may appear a simple task, and it is – if you're only focus is on aesthetics. However, the purpose of a shading structure is to provide shade, and therefore, for a structure to provide optimal shade, the sun and climate need to be taken into consideration, along with your needs. Once you have an understanding of these factors, you can then research the shading structure options to design one best to your needs and site location.
If you need a hand designing a shading structure, then give me a call on 1800 724 407. We have shade professional agents across Australia, who can guide you in your design process.