Shading Structures That Create Temporary Shade for Hot Days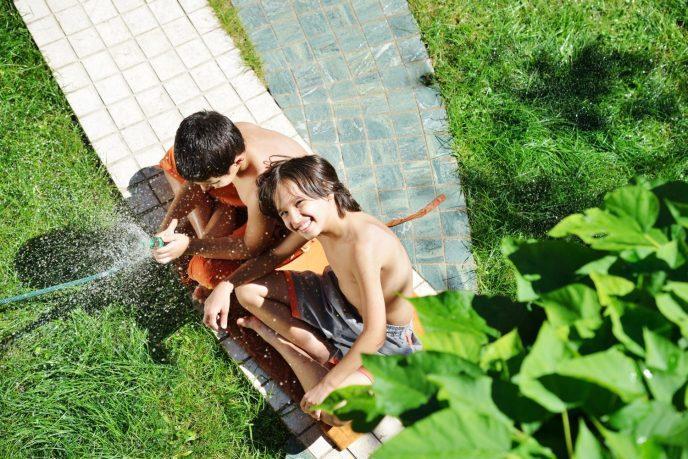 November 13th, 2019 · Published to Shade Solutions by Steve Lewis
It's certainly heating up, and it's only getting hotter and hotter as the years pass by. We all love summer in Australia, and we're renown for our beautiful summers. However, it's easy to get carried away in the fun that summer brings, and forget about what's most important; sun protection.
We all know we should Slip! Slop! Slap, but seldom do we follow this advice. "Slip on a shirt" – sometimes, "slop on sunscreen" – if we remember, "slap on a hat" – not unless you want to look like a dork; this is the mindset of many.
While we can and should take measures when we are out and about in the sun, there is no excuse for not being protected from the sun at home or in the workplace – especially when there are so many shading structures available to offer temporary shade for any application!
At Global Shade, we specialise in manufacturing custom shading structures for all applications. Whether you're looking to create temporary shade at home, at your restaurant or café, school or kindergarten, playground or park, carport or carpark, or anything else, we have help.
Continue reading as I outline each type of shading structure we manufacture that will create temporary shade.
Shade Sails & DIY Shade Sails
Custom shade sails and DIY shade sails are the most economical shade structure available in the market today. They are fantastic for creating temporary shade because they are easy to install and also very easy to take down. They are also very versatile. The sails are held in place by stainless steel posts or by being anchored to existing structures.
In hot days, shade sails are ideal because they can block as much as 99% of the suns UV Rays, which not only protects those beneath the sail from being sunburn but it also significantly reduces the temperature of the area below.
This shade structure is used to create shade in several applications in both domestic and commercial sectors.
Tension Membranes & Canopies
Tension membranes and canopies are more permanent than shade sails, but they still are considered to be temporary shade structures. Unlike buildings or pergolas, they do not require any significant development. Engineered stainless steel framework supports the canopy/membrane.
Tension membranes and canopies are made from waterproof materials, which offers more cooling properties than standard shade cloth. They also provide 100% protection against the suns UV Rays. As such, they are a fantastic cooling option for hot days.
These shade structures are suitable for both domestic and commercial applications, but given their durability and robustness, they tend to be more suited to commercial installations.
Awnings
Awnings are a great shade structure for a hot day. They are affordable too. They do not cover as much area as other shade structures. However, as they are installed onto an existing building, not only do they cool the exterior area below, they also cool the internal area adjacent to the awning.
Conclusion
It doesn't get any better than summer in Australia. However, we often overlook sun protection, and with summer months reaching temperatures in the thirties, it can be perilous to our health.
It is easy to create temporary shade at home or a workplace establishment by installing shading structures. Popular shading structures to consider include shade sails, tension membranes and canopies, and awnings.
Global Shade specialises in manufacturing custom shading structures for all applications. Whether you are looking to create shade at home, over a carport or carpark, playground or park, at a school or kindergarten, or restaurant or café, we can manufacture a shading structure to suit your needs and budget.