Things to consider before buying awnings in Sydney
April 16th, 2014 · Published to Awnings by nicole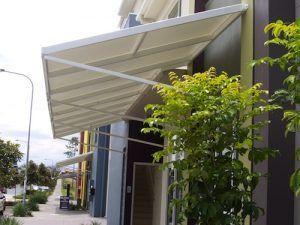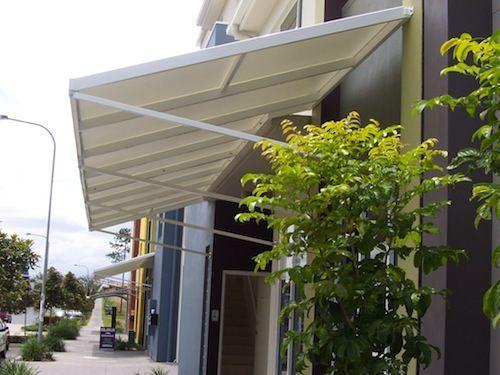 If you're in Sydney and if you're looking for the best shade solutions to block the sun's harmful UV rays, you have the option to choose awnings in Sydney. These affordable shade solutions, which are also referred to as overhang, are secondary covering composed of fabric, which are stretched tightly and are attached to the exterior wall of a home or a building.
Things to consider before buying awnings in Sydney
With all the benefits that awnings can offer you, I am sure that you're now seriously considering purchasing some for your Sydney home and even for your business. To ensure that you get the best one and that you'll great value for your money, here's a simple guide from an expert that you should really make use of before buying awnings in Sydney:
Choosing the right brand
There are so many awning manufacturers in Sydney and each company try to offer different functionality and features to ensure that their awnings stand out from the crowd. Although generally, this is something that customers like you should be happy about, this makes the process of selecting the best brand a bit difficult. To figure this out, it's highly recommended that you choose awning companies with years of experience in this industry and have great reputation in providing customers with great value for their money. Believe me; you'll never go wrong if you take this route.
Check the price and quality
Just like any other product, awnings have different price tags. In fact, these products are generally categorised based on price and quality. Low cost, entry-level awnings are very affordable but their quality is low. Because they have lower price tags, they are great for people with limited budget. On the other hand, high quality awnings, like the ones provided here at Global Shade, are generally pricier but they can last a lifetime making them cheaper in the long run as you don't have to change them every now and then.
What to look for
It doesn't matter if you're going with low-priced or high-priced awnings, it is important to make sure that they are durable and that they do not collapse easily. This is to make sure that you can avoid someone getting hurt while they are at your home. Remember, awnings require strong framework and components. Also, know that you have the option between motorised and manual retractable awnings. If you have the budget and if convenience is what you're looking for, automatic retractable awnings are best for you. Also read 'Why retractable awnings are so handy for the home'
There are many reasons why awnings in Sydney are extremely popular and some of them are the following:
Lets you enjoy the outdoor
It's a common knowledge that summers in Australia can be very unforgiving. If you're an outdoor person, the idea of staying indoors throughout summer doesn't sound very appealing. Well, you can enjoy the outdoor by simply using awnings. These shade solutions are typically used in transforming patio or deck into a beautiful outdoor room where you can entertain guests and have great time with your family.
Control the temperature
One great thing about awnings in Sydney is that they give you the power to control the weather and temperature. Use them to shut out glaring sun or light passing showers from your patio or deck. When its cooler outside and shade protection is not needed, you simply retract your awnings. It's that easy.
Fight skin diseases
Most awnings in Sydney are manufactured with materials that are SPF 50 hence; they have the capability to block up to 99% of harmful UV rays. These rays are exactly what you need to get rid of in order to avoid skin diseases including skin cancer. Not only that, as awnings are designed to provide wide coverage compared to simple outdoor umbrella, it can block the UV rays before they even penetrate your home. This prevents the fading of furniture, drapes, and indoor rugs.
Save energy
Awnings in Sydney can be the answer to your problem if you're looking for efficient way to keep your electric cost down. As these are designed to block the sun and the heat from penetrating the indoors, they help keep the inside of your home generally cooler. Thus, they are great help when you're trying to reduce your energy consumption.
Improve the overall appearance and value of your home
Awnings are now being sold in different fabrics, designs, and colours. By simply choosing the best one that complement the overall design and look of your home, these awnings can easily make your house not just visually-appealing but more inviting as well.
Global Shade offers the best awnings in Sydney
Here at Global Shade, we offer high quality awnings in Sydney that are cost-effective and efficient shade solutions that are ideal for residential, hospitality, retail, and even large-scale commercial developments. If you're from Sydney and if you want to get nothing but the best awnings, you should give us a call. Get in touch by calling 02 6670 8300 and we'll be more than happy to assist you.
Related Topics