Expert Tips on Buying Quality Waterproof Shade Sails
April 24th, 2019 · Published to Shade Sails by Steve Lewis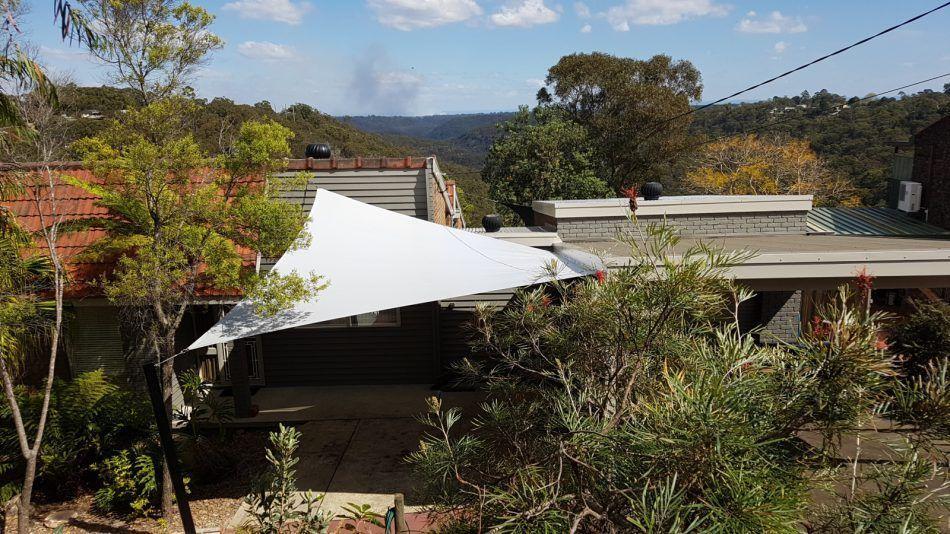 When it comes to all-weather shade solutions, nothing beats waterproof shade sails. Not only are they versatile and flexible, but they're also a cost-effective shade solution.
If you're shopping for a waterproof shade sail, chances are you're doing so to improve your outdoor space. In fact, according to Houzz.com.au's 2017 Landscaping Survey, 35% of homeowners who renovated their outdoor space in 2016 claimed poor use of space as their top challenge to address. Moreover, the #1 factor that attributes to poor use of space is having inadequate shade or no weather protection at all. Therefore, buying waterproof shade sails is the perfect solution in making a space more useable.
Today, I'll offer some expert tips to help you purchase the best quality waterproof shade sails. These tips come from my 30+ years' experience in the shade sail industry, so let's take a look at them.
1. Waterproof shade sails need high quality fabric
The fabric is the most important part of a waterproof shade sail. When ordering a waterproof shade sail, you must look for products that make use of the highest quality fabrics. Superior grade fabrics offer better longevity, better resistance to wear and tear and better UVR protection, while also being waterproof.
Here, at Global Shade, we use industry-leading waterproof shade fabrics in our waterproof shade sails. These include Ferrari 502, Polyplan 680 and Valmex 580S. Not only do these fabrics offer excellent all-weather protection and durability, but they are also backed by extended warranties. These heavyweight fabrics come in a choice of several designer colours, allowing us to offer waterproof shade sails in any colour or design of your choice.
2. Waterproof shade sails should always be installed by professionals
Several retailers will tell you that you can install waterproof shade sails by yourself. While this is certainly doable, we don't recommend it. There are certain details related to the installation process that only professional installers know.
For instance, it is very important that a waterproof shade sail is angled in at least 20° for every 10 feet of a shade sail. This will prevent the build-up of water in the middle of the shade sail and prevent it from sagging. This also helps prolong the life of a waterproof shade sail significantly.
Always ensure to get waterproof shade sails installed by licensed installers. Please get in touch with us, and we'll connect you with a licensed installer in your area.
3. Superior grade waterproof shade sails require little maintenance
Steer clear from any waterproof shade sail that requires high level of maintenance. These will most likely be made out of inferior quality fabrics, and it won't last very long.
Remember that superior grade waterproof shade sails, such as those we offer, require little to no maintenance. They can be installed and forgotten, and they will help provide all-weather protection.
Conclusion:
There are certain things to consider when purchasing a waterproof shade sail. First of all, the fabric is the most important part of a waterproof shade sail. Always ensure to purchase products that make use of quality fabrics. Also, there are certain details associated with the installation of waterproof shade sails. Always go with a licensed installer to ensure that it is installed properly. And remember, that quality waterproof shade sails require little to no maintenance, so stay away from any product that requires a high-level of maintenance.
For superior quality waterproof shade sails that you can count on, turn to Global Shade! Contact us online or call 1800 724 407 to get a free quote on our waterproof shade sails today!