Waterproof Sail Shade – Ideal for All Seasons!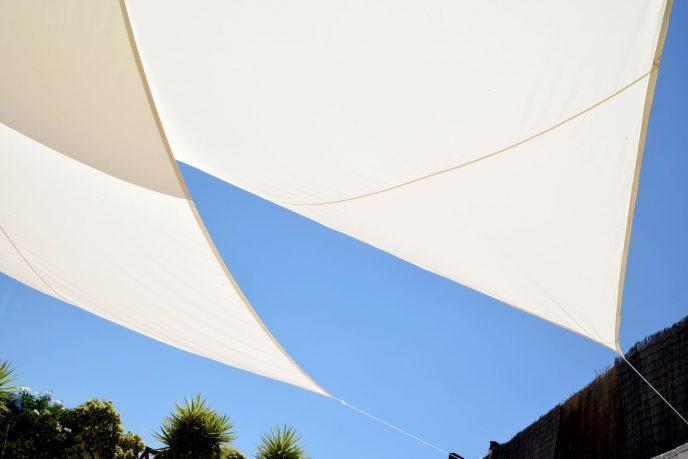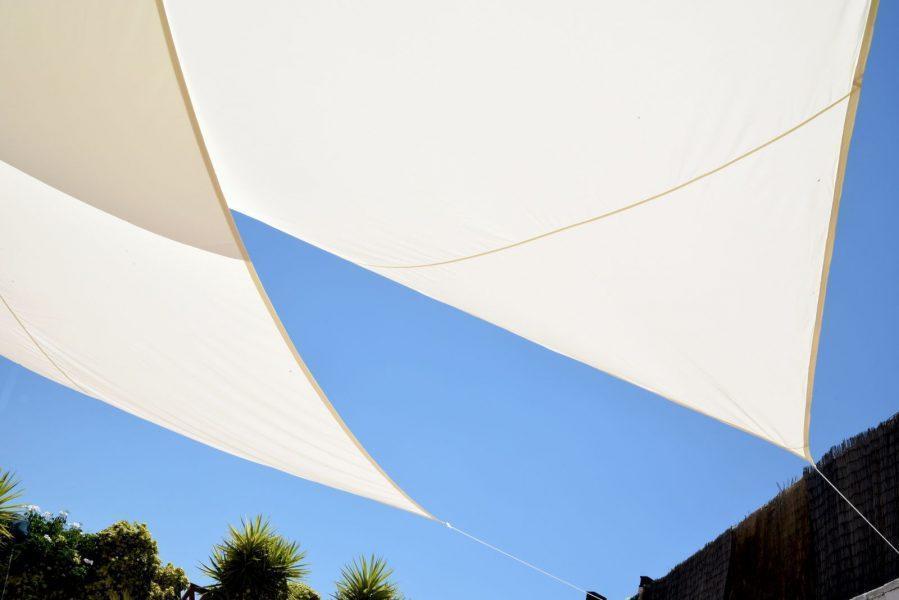 November 20th, 2019 · Published to Shade Sails by Steve Lewis
Winter may be well and truly behind us, but that doesn't mean waterproof sail shades will get no use. Quite the contrary; waterproof sail shades are not only useful across all seasons but are ideal for all seasons!
I speak to customers almost daily that aren't even aware that waterproof sail shades exist. They're looking to get more use out of their backyard or outdoor area, or more customers to their bar, restaurant or café, and are turning to shade sails as the solution. While standard shade sails are fantastic for providing shade and cutting back winds, they are no help during winter. Waterproof sail shades, on the other hand, are perfect in winter, plus, they provide 100% shade and higher wind protection all year round.
Waterproof sail shades have rapidly grown in popularity over the last few years and have become one of our most enquired about products. They offer many benefits, not just for homes but for hospitality establishments also.
Continue reading this article to discover why you should choose waterproof shade sails over standard shade sails, pergolas, patios, and other shading and roofing options.
They block 100% of the suns UV Rays
Waterproof sail shades offer 100% water protection, but did you know they also provide 100% UV-R protection? This level of protection is matched only by a permanent roofing structure, which isn't always a viable option.
They are way cheaper than building a permanent roof
Waterproof sail shades are a much more affordable alternative to permanent roofing structures such as a pergola or a patio – and especially those with an interior ceiling. They are cheaper to manufacture and cheaper to also install.
They are great for handling the extreme heat and unexpected showers
Waterproof sail shades are great for any season and can offer protection against just about any weather conditions. In winter, they are a godsend as they provide much-needed protection against the rain. Moreover, they also come in very handy in summer – when we experience extreme heat and unexpected.
They make any outdoor area a lot more functional
Waterproof sail shades make the area beneath a whole lot more usable and practical – regardless of the setting. Over a deck or patio, you can use the area to relax and entertain friends all year round.
In a hospitality setting such as a café, restaurant or bar, waterproof shade sails provide a covered alfresco dining area that can accommodate customers all year round – even when it rains; more customers and more revenue!
Conclusion
Regardless of the season, you will find waterproof sail shades to be the ideal solution for your entertaining outdoor area, backyard, restaurant, café, bar, or other establishments. Obviously, in winter, they offer excellent protection against rain and storms, but they provide great protection for the other seasons also.
Waterproof sail shades offer many benefits. They provide 100% UV-R protection from the sun, are a more affordable option to a permanent structure such as a patio or pergola, are excellent at handling heat along with rain, and will make any area useful all year round. Really, what's not to love about them?
Don't wait for winter to come around again to realise you should have ordered waterproof sail shades months ago! Now is the best time to get a great deal on waterproof shade sails in Australia. Moreover, Global Shade is the best business to manufacture your shade sails. We make custom solutions to meet your exact needs and offer a range of waterproof fabrics to match your budget.
To inquire about waterproof sail shade, phone 1800 724 407 today.