Shade Sails for Your Commercial Business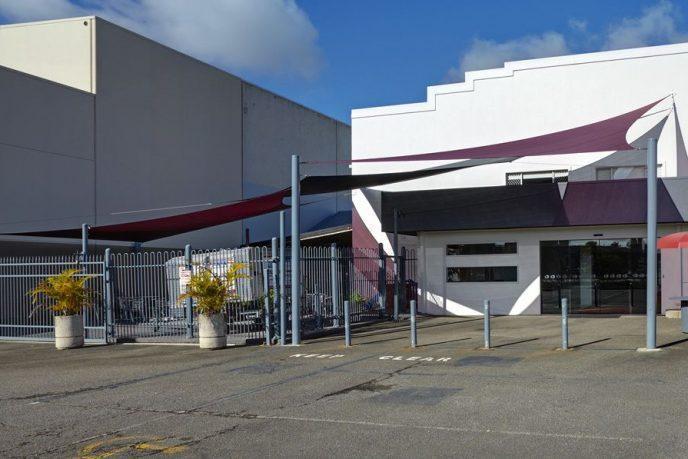 It's tough for any business to stay ahead in today's very competitive market. You need to be one step ahead of your competition, doing everything you can to attract and retain customers at any cost.
One such ploy that doesn't come at that big of a cost is shade sails.
If your commercial business serves customers outdoors or has an outdoor area for customers to enjoy your goods or services, then consider making it all the more attractive by having shade sails installed. Today, we take a moment to look at all the ways your hospitality business can benefit from having commercial shade sails installed.
Shade Sails Are Highly Versatile
Whether you own or run a swim school, shopping centre, theme park, café or another type of commercial business that operates with an outdoor space, a commercial shade sail will be an invaluable investment.
Shade sails are one of, if not the most versatile shade solution in the market today. They can be designed to any size, take on multiple shapes, and are not limited by sails. They can provide excellent cover from a space as small as 9 square meters to 100 square meters and beyond.
Common Uses For Shade Sails Around Commercial Businesses
Applications for commercial shade sails are endless. They are commonly used to shade swim centre swimming pools, shopping centre car parks, business entrances and pathways, communal areas, restaurant and café outdoor dining areas, and many more applications.
Whatever the nature of your commercial business, if you are looking for a shade solution, albeit to shade your car park or service customers outdoors, shade sails will prove to be the perfect solution to your shade needs.
Shade Sails Are Very Affordable
Along with being the best shade solution, shade sails are also the most affordable solution. Compared to other options, such as permanent structure, or even a shade canopy, they're significantly cheaper- a fraction of the cost. Moreover, depending on the location of the installation and your local council laws, council approval may not be required (our licensed installers can advise of whether this is required when they visit the site for a quote).
If your business is located in Brisbane, Gold Coast, Melbourne, Newcastle, Sydney, Sunshine Coast, Tweed Heads, or Central Coast, contact us today to arrange a free measure and quote. One of our licensed shade sail installers can visit your premises, review your needs, and provide a no-obligation quote.
Shade Sails Can Provide Sun And Rain Protection
Any commercial business that depends on outdoor areas for customers to enjoy their goods or services knows that wet days are bad days. Scorching hot days are just as bad. Thus, you may be looking for more than just a shade sail; an all-weather solution that provides 100% protection against rain also.
What many business owners don't realise is that you CAN get waterproof shade sails! You don't have to spend thousands or tens of thousands more investing in a patio. As shade sails manufacturers, we let customers choose their shade sail fabric based on their needs. We have a range of fabrics comprising shade cloth fabrics for sun protection and waterproof PVC fabrics for sun and rain protection.
For any commercial business that counts of sunny days for good days, a Waterproof shade sail is a must! They're the best option for commercial hospitality businesses such as restaurants, cafés, pubs, hotels, and any other businesses that lose customers due to wet weather.
Conclusion
Whether you're looking for a shade solution or a 100% waterproof solution for the exterior of your commercial business, you can do no wrong investing in shade sails. Shade sails are the most affordable and versatile shade solution on the market today. They're easy to install and will allow you to maximise the use of your outdoor space, make it cooler, more comfortable, and more welcoming for staff, customers and clients.
Global Shade is one of Australia's leading shade sail manufacturers. We help hundreds of commercial business owners and managers like yourself improve their business environment with our top quality shade sails.
For a free no-obligation quote, call our office on 1800 724 407 or submit an online enquiry.