Shade Sails for Your Home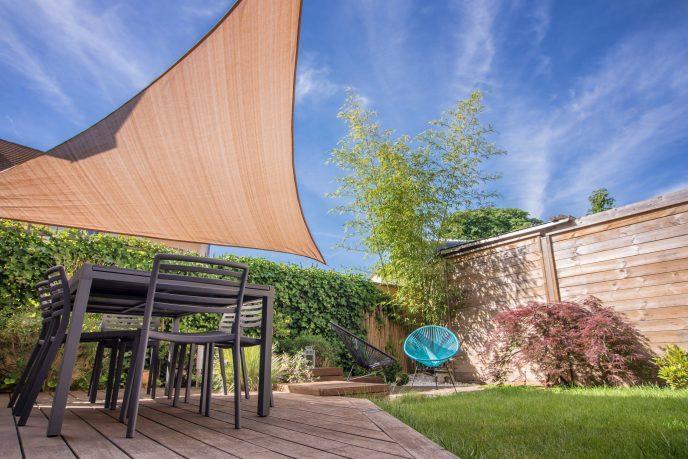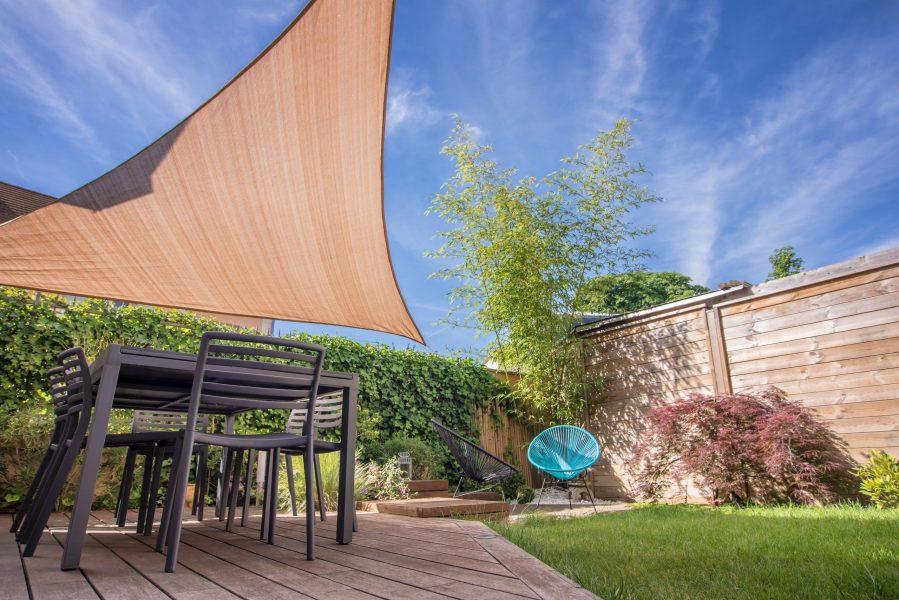 June 2nd, 2021 · Published to Applications, Shade Sails by Steve Lewis
We spend a lot of time at home, especially over the last 12-months where we've been forced to stay home. As such, it's only natural that we want to make our home our castle, to make home improvements that allow us to enjoy our home all the more.
While you can make plenty of home improvements within your home, it's always nice to get outdoors – feel the breeze, feel the warmth of the sun, feel alive. One of the best outdoor home improvements, which also happens to be one of the most cost-effective home improvements, is investing in residential shade sails.
Residential shade sails can be used in many applications around the house and can be beneficial in many ways. Today, we take a moment to look at all the ways your home can benefit from having residential shade sails installed.
Shade sails are highly versatile
In a residential environment, shade sails can be extremely handy due to their versatility. There is no single place that they can be installed. Instead, the sky's the limit. If there is an outdoor area that needs shade, you can bet you'll find a suitable solution at an affordable price with shade sails.
Residential shade sails are suitable just about anywhere around a home. Having suitable fixings is the only thing that will limit their installation.
Common uses for shade sails around a home
The most common installation for residential shade sails is either over a driveway or over an outdoor entertainment area, but there are many more. We have manufactured residential shade sails to go over backyard play equipment, sandpits, swimming pools, decks, as well as along the side of homes and pathways.
Shade sails are very affordable
Any extension of your home, be it a pergola, patio, veranda, carport etc., will cost thousands. An average patio cover can cost upwards of $8,000. Plus, you have to submit plans to your local council. It ends up being a substantial undertaking. On the other hand, Shade sails are far cheaper and, depending on the type of installation and your local council requirements, may not require any development approval.
Moreover, if you only want a shade sail to provide shade protection, then one of our DIY shade sails may be a viable option, which is even cheaper again!
If you're located in Brisbane, Gold Coast, Melbourne, Newcastle, Sydney, Sunshine Coast, Tweed Heads, or Central Coast, contact us today to arrange a free measure and quote with one of our licensed shade sail installers.
Shade sails can provide sun and rain protection
Many don't realise that besides being able to offer as much as 99% protection against UV Rays, shade sails can provide 100% protection from the rain. Yes, shade sails can be made to be waterproof.
As shade sails manufacturers, we provide homeowners like yourself the option to choose which fabric you would like your residential shade sail made from. Our fabric range offers a selection of shade cloth fabrics, which provide sun protection and a range of PVC fabrics that provide sun and rain protection.
Waterproof shade sails are ideal over entertainment areas and decks, allow you to entertain guests or enjoy a family meal outside regardless of the weather. Moreover, as mentioned, they are significantly more affordable than a permanent fixture such as a pergola and may or may not need council approval (one of our licenced installers can advise on this at the time of quoting).
Conclusion
Whether you're looking for a shade solution or a 100% waterproof solution for your home, you can do no better in terms of price and versatility than investing in residential shade sails. They can be used just about anywhere around the house, allowing homeowners to enjoy the outdoors more.
Global Shade is one of Australia's leading shade sail manufacturers. We help homeowners like yourself improve their home with the quality shade sails we make.
For a free no-obligation quote, call our office on 1800 724 407 or submit an online enquiry.