Waterproof Shade Sails vs Pergola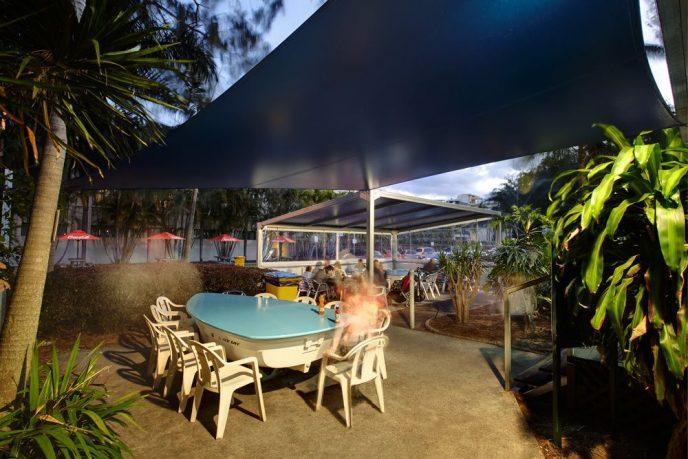 April 22nd, 2020 · Published to Shade Sails by Steve Lewis
Waterproof Shade Sails vs Pergola
Are you looking to have a pergola installed in 2020? If you are, then may I suggest you consider waterproof shade sails as an alternative? Don't get me wrong, pergolas are great; but they come with some downsides, which we will look at with an unbiased view today in this article.
At Global Shade, our name says it all; we specialise in shade. And while we don't service the globe, we do service all of Australia. One of the most common misconceptions about our most popular product, shade sails, is that they are only made from shade cloth and are, therefore, not waterproof. But this isn't the case at all. What makes a shade sail a shade sail isn't the shade cloth fabric, rather, it's how they are installed – and technically, any fabric can be used for shade sails, including waterproof PVC, which is what our chosen fabrics; Polyplan 680, Ferrari 502, and Valmex 580S, are made from.
So, before you set your mind on having a pergola installed at your home, please take a moment to compare them to waterproof shade sails. Below, we look at both waterproof shade sails and pergolas with an unbiased view so you can decide which of the two is right for your needs, application and most importantly, budget.
Waterproof Shade Sails
Waterproof shade sails are just like standard shade sails, only they feature a waterproof PVC material for the sail rather than shade cloth. They provide 100% water protection for elements below and also 100% UV protection.
In terms of their design, waterproof shade sails are relatively easy to install and can be erected in 1-2 days; however, it is advised that a professional installer install them for longevity. Installation is quick and affordable and does not require a building permit. Each point of the sail requires a post or some form of an anchor; this can be a home or fence if applicable. The sail component is then fixed to the posts/anchors and tightened to the correct tension.
Waterproof shade sails are very cost-effective and are far cheaper than the cost of the materials and labour required for a pergola.
The only real downside to waterproof shade sails is that they will not produce a watertight seal between a dwelling and the sail. If this is required, then a pergola (or an awning) would be a better choice.
Pergolas
Pergolas are timber structures which comprise posts and supporting cross-beams. They are often installed with Colourbond sheeting or insulated roofing to provide waterproofing. Like waterproof shade sails, they provide 100% water and UV protection.
Pergolas are very much similar in design to one another. They can be freestanding or semi-supported by existing structures and may require a building permit or development approval. Like waterproof shade sails, they are supported by posts. The most significant advantage in their design is that they can create a watertight seal against existing dwellings.
The biggest downside to pergolas is their cost. The timber and the roofing material is expensive, and the development time can take as much as a week, which equals high labour costs.
Conclusion
Pergolas are one of the most common additions you will find amongst Australian homes. However, they are not the only option. If you're looking for a solution that offers by sun and rain protection, then waterproof shade sails are definitely worth considering.
Waterproof shade sails offer 100% water and UV protection, are quick to install and are much more affordable than pergolas.
If you would like to explore the possibility of having waterproof shade sails installed instead of a pergola, then pick up the phone and give me a call on 1800 724 407. I will gladly discuss your needs and application to provide you with a quote based on your prefered material choice.