Request a Free Quote

Blog Categories
Z16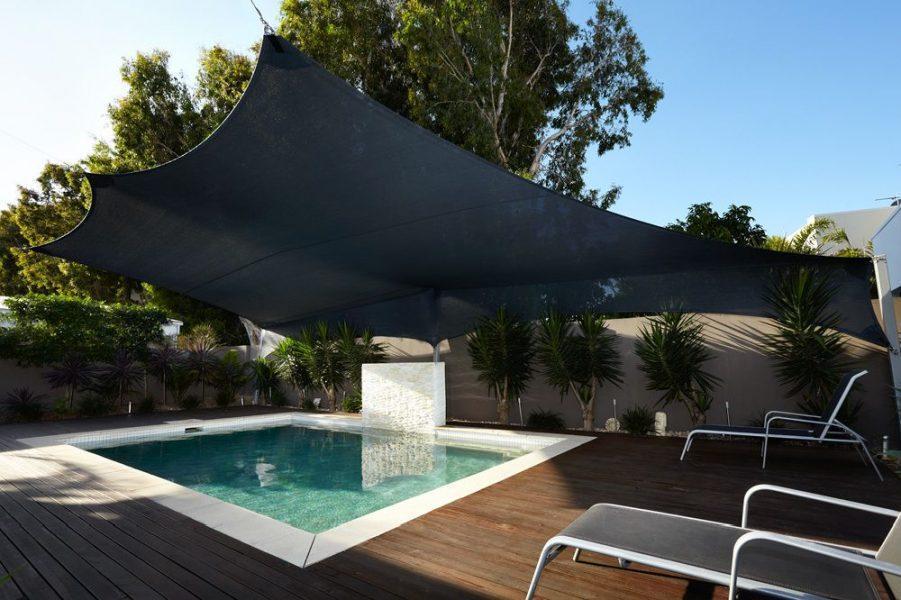 At Global Shade, we rely on only the very best shade fabrics for our shade sail and shade structures, and Z16 is no exception. In fact, it is one of the very best shade fabrics in the industry, boasting a great colour range and excellent UV protection.
Z16 is manufactured by Rainbow Shade, one of Australia's and indeed the world's leading shade fabric manufacturers.
Rainbow Shade has been supplying quality solar protection solutions for the past 25 years and is known in the industry for manufacturing to the highest quality standards. They have built their reputation on quality, service and integrity, and have proven themselves in the harsh Australian environment.
The Fabric
Durability, UV-R protection, and overall outstanding performance and quality are all hallmarks of Z16. In addition, it provides the highest level of UV-R protection available (up to 99 per cent). Thanks to its outstanding UV and shade performance, Rainbow Z16 can significantly reduce the heat, glare, and UV radiation of any outdoor location, allowing you to enjoy the outdoors even when the sun is at its most hazardous.
Cutting-edge manufacturing techniques are used in conjunction with the finest grade polymers and UV stabilisers to produce Z16 shade fabric.
A ten-year warranty against fabric damage due to ultraviolet rays is available for Rainbow Shade's Z16 shade cloth. This fabric has undergone comprehensive testing against the sun and weather.
The Benefits
Rainbow Z16 is one of Australia's most popular shade fabrics, and indeed, the most popular option with Global Shade customers, and it's not hard to see why.
The benefits are endless. Topping the list of benefits is its high UV-R Protection, which, as mentioned, is up 99%. Other, just as impressive benefits are its safe filtered light transmission, lightweight (200 GSM) composition, unique constructions with excellent cover factor, high tensile strength, proven durability and longevity, easy care and maintenance requirements, and the fabulous 24 designer colour range.
Colours in the Rainbow Z16 range include Cinnamon, Desert Sand, Silver Grey, Charcoal, Black, Navy Blue, Laguna Blue, Royal Blue, Turquoise, Rainforest Green, Red Earth, Terracotta, Rust Gold, Mulberry, Chocolate, Zesty Lime, Electric Purple, Atomic Orange, Sunset Red, Eucalyptus, Olive, Gumleaf, and Ice White.
The Applications
The beauty of working with a rugged but pliable fabric such as Z16 is that it can be designed into a myriad of shapes and sizes. It can be adapted into almost any configuration imaginable, making it an ideal choice for any shade sail or shade structure.
Whether you're after one shade sail, multiple shade sails, lotus canopy, tetra canopy, hypar canopy, framed canopy, or an architecturally designed structure, Z16 is up for the challenge. Moreover, there is no limit to its application suitability.
Z16 is the perfect fabric for common shade sail and shade structure uses, including driveway shade sails, swimming pool shade sails, deck shade sails, patio shade sails, sandpit shade sails, etc. It is, however, better suited to domestic/residential applications than commercial applications.
Using Z16, we can create the material component needed to complete any shade structure quickly, affordably, and most importantly, from quality fabric that will provide excellent longevity. You can rest assured that your shade sail will continue to protect you and your guests for many years to come.
Conclusion
When it comes to the best quality shade cloth fabric at a reasonable price, and one that is suitable for just about any application, none come close to Z16 from Rainbow Shade.
It offers unbeatable UV-R protection, durability, flexibility, and an incredible array of colours, which are all reasons why it is one of our preferred shade cloth fabrics here at Global Shade.
If you're looking for a cost-effective yet durable shade solution for your home, whether it be patio shade sails, driveway shade sails, pool shade sails or a custom shade structure, consider Z16. Also, consider having Global Shade manufacture it for you!
Contact us today for more information on Z16 or how we use it for our shade sails and shade structures.