Request a Free Quote

Blog Categories
Serge Ferrari 502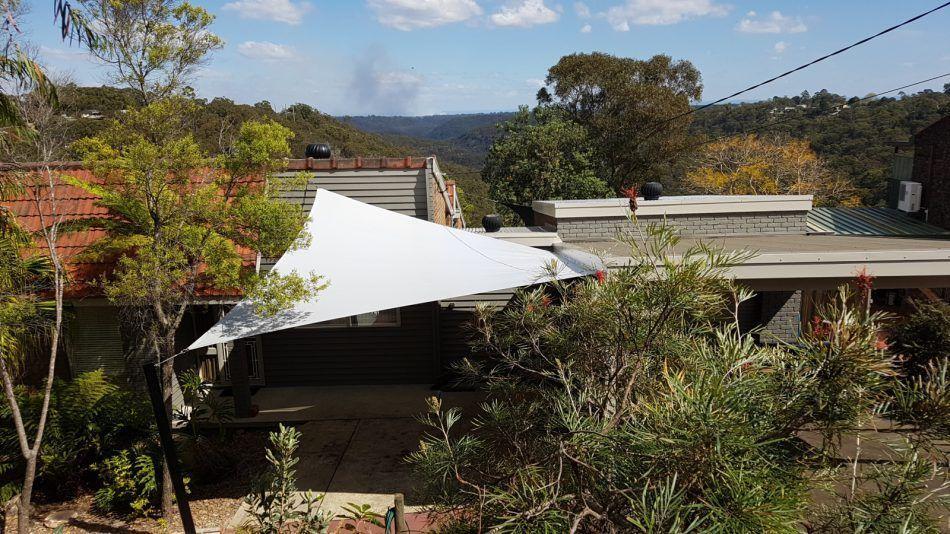 Waterproof Shade Sail Fabric
Serge Ferrari 502 is no exception to Global Shade's policy of using only the best shade fabrics for our shade solutions. This fabric is one of the best shade fabrics for large size and light commercial settings, with a huge selection of colours and outstanding UV protection to offer clients. It is patented, high-tech, and waterproof.
In Australia and across the world, Serge Ferrari is a leading manufacturer of high-quality waterproof architectural PVC fabric. They're recognised for making long-lasting materials that work well over time. Since 1973, Serge Ferrari has been developing cutting-edge products with significant added value for its clients. They master all of the technologies associated with producing practical, high-quality, flexible composite materials as a result of their relentless pursuit of perfection.
The Fabric
Serge Ferrari 502 is a dimensionally stable and exceptionally durable fabric. It is also a heavyweight fabric with excellent water resistance. Its high-tech précontraint technology is made up of two layers: a thick protective coating with equal tension warp and weft and a high-tenacity polyester yarn layer. Consequently, it's exceptionally flat, has a thicker blanched coating, is dimensionally stable, and has less residual elongation than other materials. The fabric is also recyclable, demonstrating the company's dedication to environmental protection and sustainable growth.
Serge Ferrari 502 is built with the highest quality raw materials and is designed to resist Australia's severe climate. It's been rigorously tested against the elements, and it comes with a 10-year warranty.
We can quickly manufacture the material component needed to complete any waterproof shade structure using Serge Ferrari 502, knowing it will provide our clients excellent longevity. By using Serge Ferrari 502, you can be confident that your shade sail will protect you and your visitors for many years.
The Benefits
Serge Ferrari 502 is one of the best waterproof fabrics on the market, and it's a favourite choice among Global Shade customers.
The fabric offers various benefits. The most important is that it is 100% waterproof. It also has a high UPF rating, making it both comfortable and stylish. The fabric is fire-resistant and flame-retardant, ensuring long-term durability and protection from heat and weather.
Serge Ferrari 502 is available in a wide selection of 40 colours, including metallic treatments, making it ideal for awnings and other shade applications.
Colours in the range include White, Boulder, Concrete, Black, Champagne, Vanilla, Hemp, Sandy Beige, Pepper, Camel, Cocoa, Teak, Walnut Stain, Lemon, Buttercup, Dijon, Orange, Carrot, Raspberry, Poppy, Terracotta, Burgundy, Aniseed, Olive, Moss Green, Porcelain Green, Tennis Green, Spruce, Celadon, Steel Blue, Lagoon, Dark Blue, Thistle Blue, Celestial Blue, Victoria Blue, Midnight Blue, Marine, Velvet Red, Autumn, and Aluminium.
The Applications
Because it is waterproof, Serge Ferrari 502 is the most versatile fabric available for individual residences, businesses, and corporate organisations wanting a sleek, low-maintenance fabric that can be used in practically every imaginable situation. Its versatility lends to being able to be screen printed, making it an excellent choice for businesses looking to improve their corporate branding while also giving clients a safe atmosphere in which to enjoy the weather conditions in comfort.
Small shade structures, awnings, shade sails, and tensile umbrellas and awnings are the ideal candidates for this material. Half-spherical awnings, pergolas, and entry canopies are examples of other common uses for this product.
In terms of commercial applications, Serge Ferrari 502 is the perfect fabric choice for shopping centre car parks, sports courts and sports facilities, outdoor areas, outdoor dining areas, hospitality businesses, commercial and public pools. For residential applications, it is ideal for patios, decks, and pathways, and driveways.
Conclusion
Serge Ferrari 502 by Serge Ferrari is unrivalled in terms of performance and value when it comes to the highest-quality waterproof fabrics.
It is perfect for awnings and other light commercial constructions, which is why we use it at Global Shade. It has a high UPF and excellent waterproofing properties, and it provides both comfort and style. The fabric is fire-resistant and has a 10-year guarantee. It also requires very little upkeep.
If you would like additional information about Serge Ferrari 502 or how we use it for our commercial and residential projects, please contact us.